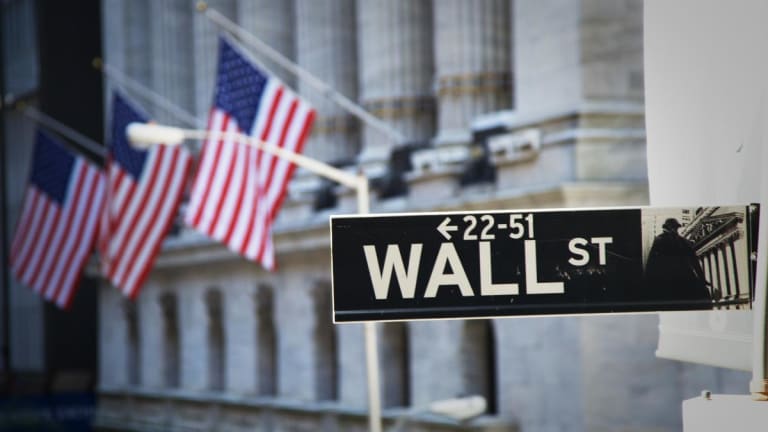 Ligand Pharmaceuticals Tumbles After Short-Seller Andrew Left Slams the Stock
Left's firm Citron Research gives the $100+ stock a $35 price target.
Left's firm Citron Research gives the $100+ stock a $35 price target.
Shares of Ligand Pharmaceuticals (LGND) - Get Report tumbled 16.5% to $110.05 Wednesday after noted short-seller Andrew Left's Citron Research gave the stock just a $35 price target, writing in a note that the name "has 80% downside from its current levels."
Citron credited Ligand for generating "some consistent royalties," but contended in its note that this revenue is "mainly generated from just four approved drugs, with one accounting for over 75% of royalties." But that drug, in turn, will soon lose its patent exclusivity, Citron contended.
Ligand declined to comment on the report. "I don't have a response or a statement at this time, but I will e-mail you anything that Ligand makes public," wrote Bruce Voss, managing director and principal at Ligand, told TheStreet via e-mail.
The pharma company says on its Web site that its business model focuses on "acquiring technologies that help pharmaceutical companies discover and develop medicines." Ligand says that this lets investors "participate in the promise of the biotech industry" in a way that is "profitable, diversified and lower-risk business than a typical biotech company."
However, Citron raised questions in its report about big so-called "milestone payments" that it said Ligand expects to get for various drugs under development. Smaller pharmaceutical companies often receive such payments from larger firms as part of joint ventures, but Citron alleged that listed addresses for two firms Ligand expects to receive large payments from don't appear to host those companies at all.
Citron wrote that milestone payments from large established pharma firms Eli Lilly (LLY) - Get Report and Bristol-Myers Squibb (BMY) - Get Report  account for less than 7% of expected milestone payments. "It is time for Ligand Management to disclose to Wall Street the attribution of your pipeline/milestone payments from specific companies and increase your disclosures about the true viability of the pipeline," Citron wrote. "Once investors see that they do not own a pharma ETF but rather a collections of the lazy man's sub-par assets, Citron expects Ligand stock to reflect its true value."
The Citron note represents the second time in the past week Ligand has seen its stock decline after a critical report. The stock fell more than 6% after Grant's Interest Rate Observer published a story Jan. 10 arguing that "Ligand's shots are not so sure of the net as the Street would have it."
Meanwhile, IHS Markit told TheStreet that short-seller interest in Ligand is "extremely high," with more than 20% of shares on loan."
The Citron report sent LGND shares tumbling as much as 25.2% to a new 52-week low of $98.56, although the stock later partly recovered. However, it still ended the session down 24% from the $144.95 intraday high that Ligand set just one week ago on Jan. 9. LGND has also lost 60.5% since hitting a 52-week intraday high of $278.62 on Oct. 1.
(This article has been updated with closing stock prices.)
This article was written by a staff member of TheStreet.