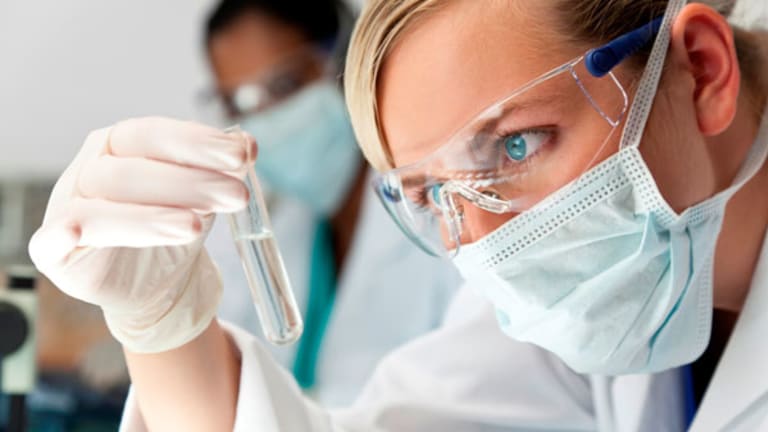 LifePoint Posts Painful Results
Shares slide after the hospital operator disappoints on several key metrics.
OKLAHOMA CITY --
LifePoint
(LPNT)
is hurting again.
The rural hospital chain suffered through another painful quarter, hurt by falling admissions and rising bad debts from the uninsured. Shares recently were falling $1.71, or 6.3%, to $25.33, a 52-week low.
LifePoint reported Friday that its net income tumbled 20% to $30.6 million in the fourth quarter, with earnings per share of 54 cents, falling three pennies shy of analysts' mean estimate. Revenue, while up 4.7% to $658 million, missed Wall Street targets as well.
LifePoint itself claimed it was "pleased" with the results, but analysts clearly were not.
"Can you say 'disaster'?" CRT Capital Group analyst Sheryl Skolnick declared. "How does management say they 'met expectations'?" They missed on every line."
Indeed, LifePoint posted weak metrics virtually across the board. Hospital admissions tumbled 4.2%, as the company struggled to attract patients who actually pay their bills. Bad debt spiked as a result, climbing from 10.6% to 12.3% of revenue.
Only revenue per equivalent admission looked strong, in fact, rising a solid 8% in the latest quarter. Skolnick dismissed this gain, however, attributing it to a recent price increase reflected in higher bills that uninsured patients will never pay.
Skolnick focused on LifePoint's earnings before interest, taxes, depreciation and amortization -- a metric that's considered a true measure of health in the hospital industry. That number fell 13% in the quarter, with EBITDA margins shrinking noticeably as well.
From there, lower taxes helped the bottom line. Without that boost, Skolnick says, LifePoint would have missed Wall Street targets by another 4 cents.
Skolnick has a fair-value rating on LifePoint's shares.
LifePoint is known for disappointments. While the company actually delivered a few cents a share of upside last time around, it missed estimates by a whopping 30% the quarter before that.
Going forward, LifePoint could fall short again. The company expects to report 2008 earnings of $2.25 to $2.55 a share. If profits come in near the low end of that range, they will miss the $2.43 consensus estimate.
At least
Coventry Health
( CVH) delivered some good news along with the bad. The managed-care company met fourth-quarter expectations and stuck with its 2008 guidance.
However, analysts noted, the company posted some weak metrics as well -- particularly cash flow -- and issued a first-quarter forecast well below current projections.
Still, Coventry reached its primary goals. Fourth-quarter revenue rocketed 44% to $2.79 billion, coming in just ahead of expectations, while net income rose 18% to $184 million. Per-share earnings of $1.18 matched analysts' estimate.
"In many respects, the earnings quality looked good," observed Goldman Sachs analyst Matthew Borsch. "However, the cash flow and reserve metrics were not strong."
Due to timing issues, Borsch noted, cash flow came in at just 57% of net income. For the same reason, he added, reserves declined as well.
Borsch has a neutral rating on Coventry's stock. His firm has investment banking ties to the company.
Looking ahead, Coventry forecast first-quarter earnings of 85 cents to 87 cents a share, worse than the 94 cents that analysts expect. Coventry said it expects seasonal Medicare issues to hurt results for the period.
Coventry expects to regain that ground later on, however. With its full-year guidance remaining at $4.42 to $4.58 a share, Coventry could still hit Wall Street's $4.55 target.
Investors, however, expected more. The company's stock slid 2.5% to $53.88 following Friday's mixed report.