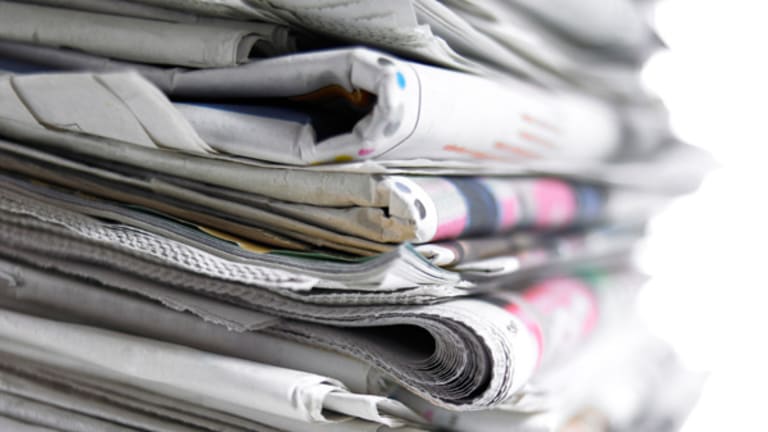 Libyan Sides Begin 'Discussions'
Libyan rebels and Gaddafi loyalists begin "discussions" on Tuesday in the city of Sirte, according to NATO.
NEW YORK (
) -- Libyan rebels and Gaddafi loyalists began to engage in "discussions" on Tuesday in the city of Sirte, according to NATO.
NATO plans to continue its ground operations as long as it believes there is a civilian threat in the country, NATO spokesman Col. Roland Lavoie said. He added that Tripoli and its surrounding areas were now "essentially free."
Rebel fighters prepared to head out head to patrol the village of Heisha, some 100 kilometers east from Misrata, Libya, Tuesday, Aug. 30, 2011.
News of Libyan negotiations and NATO's decision to protect civilians surfaced as the
Associated Press
reported that pro-government forces for Libyan leader Moammar Gaddafi have used noncombatants as human shields.
The group Physicians for Human Rights released a report on Tuesday based on dozens of interviews with people embroiled by the gritty civil war and found extensive evidence of rapes, beatings, summary slayings and hostage-taking.
"Four eyewitnesses reported that
Gaddafi troops forcibly detained 107 civilians and used them as human shields to guard military munitions from NATO attacks south of Misrata," the report said.
"One witness reported that
Gaddafi forces transformed an elementary school into a detention site where they reportedly raped women and girls as young as 14 years old," the report said.
Amnesty International, a London-based human rights group, has also accused Gaddafi troops with the rape of children.
The report could not confirm or deny previous media allegations that Gaddafi loyalists were given Viagra-like drugs to sustain systematic rapes, the
AP
said.
Interviews for the report were conducted from June 5 to June 12.
As of Tuesday, rebel National Transitional Council forces had failed to find or capture Gaddafi. According to
The New York Times
, the rebels have put in place a four-day deadline for the surrender of Gaddafi loyalists. The
Times
said a two-truck caravan of the dictator's relatives was allowed to enter Algeria on Monday.
-- Written by Joe Deaux in New York.
>To submit a news tip, send an email to:
Copyright 2011 TheStreet.com Inc. All rights reserved. This material may not be published, broadcast, rewritten, or redistributed. AP contributed to this report.