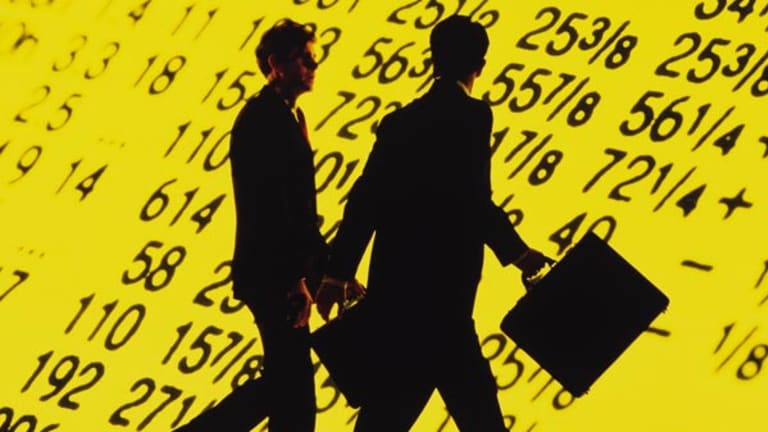 Libyan Rebels Race Into Tripoli
Libyan rebels enter the capital of Tripoli as strongman Moammar Gadhafi's defenses crumble.
Updated from 4:09 a.m. EDT
NEW YORK (
) -- Libyan rebels swept into Tripoli as longtime leader Moammar Gadhafi's defense crumbled, according to published media reports.
Libyan leader Moammar Gadhafi. Image taken from RTP Portugal TV.
Government tanks opened fire at rebels trying to storm Gadhafi's main compound in Tripoli on Monday,
The Associated Press
reported, although the whereabouts of Gadhafi, whi has ruled Libya for 42 years, remained unknown.
Libyan residents celebrated in Green Square in Tripoli, the symbolic heart of the Gadhafi regime.
A rebel spokesman said on Monday that pockets of resistance remain loyal to Gadhafi and with Gadhafi on the run the "danger is still there."
AP
said its reporters who were traveling with the rebels said the forces had moved easily over the weekend into the capital -- Gadhafi's stronghold -- from the western outskirts.
One rebel leader said the military unit charged with protecting Gadhafi and Tripoli had surrendered and joined with the rebels, the
AP
added.
Rebels already inside the city had started their first attack on Tripoli Saturday, supported by NATO aircraft. The attack marked a new, and apparently final, chapter in the war.
Earlier Sunday, rebel forces took a military base defending Tripoli and seized weapons there, the
AP
reported.
> > Bull or Bear? Vote in Our Poll
Although Gadhafi's location was unknown, the Libyan strongman delivered public messages Sunday via state television, the
AP
reported.
He warned that the rebels' seizure of Tripoli would leave the city to be occupied by foreigners, in a reference to NATO forces, according to the
AP
.
"How come you allow Tripoli the capital, to be under occupation once again?" he was quoted saying. "The traitors are paving the way for the occupation forces to be deployed in Tripoli."
According to reports, rebel leaders said Gadhafi's son Seif al-Islam, Gadhafi's heir apparent, was captured. Another son, Mohammed, was under house arrest.
President Obama, vacationing in Martha's Vineyard, said Gadhafi's regime had reached a "tipping point."
"Tripoli is slipping from the grasp of a tyrant," Obama said in a statement on Sunday.
"The future of Libya is now in the hands of the Libyan people," Obama said.
This article was written by a staff member of TheStreet.