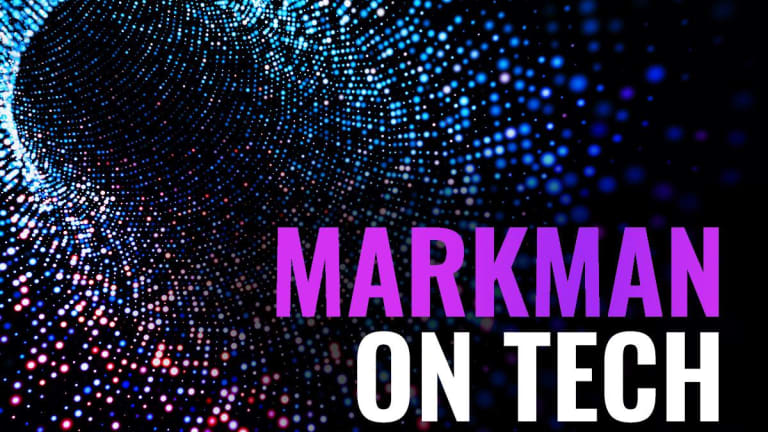 Levi Strauss Goes Public: Get Ready to Try Some Shares on for Size
Every company today is either a technology business or the victim of one. Levi Strauss is no victim.
When investors think about Levi Strauss, digital transformation is probably not top of mind. After all, the company has been making blue jeans for 145 years.
Times change. These days, every company is either a technology business, or the victim of one. Levi Strauss is no victim. Shares of the San Francisco clothier will be listed on the New York Stock Exchange on Thursday with the ticker LEVI.
Tech investors should be ready to consider buying.
The company is expected to price 37 million shares at $14 to $16 on Wednesday evening. The midpoint would give the jean maker a market capitalization of $5.6 billion.
In 1853, a strapping Bavarian immigrant named Levi Strauss settled in the Bay area. He saw an opportunity to expand his family textile business to the West Coast. It was the height of the gold rush. And two decades later he would make his mark with a pair of pants tough enough to hold up to the rigors of mining. It was 1873. Blue jeans were born.
Back then, gold mining shaped his dry goods business. Today, it's all about using technology to manage inventory, and earn a high return on invested capital.
Given the proposed offering price, Levi Strauss is being offered at a significant discount to its peers, according to a report from MarketWatch and my own calculations. At the midpoint of the range, they price in the worst return on invested capital during the last five years, and after-tax operating profits of just 10%. The company return on invested capital (ROIC) in 2018 was 28%, the MarketWatch report notes.
All of this is relevant because Levi Strauss is in the middle of a business model change. The company began diversifying away from its core business of selling blue jeans mostly to men when Chip Bergh, chief executive officer, took over in 2011. Revenues from men's products have declined from 77% in 2014, to 69% in 2018.
Today, t-shirts, fleeces and women's clothing play a much bigger role in overall revenues. As an added benefit, these categories tend to turn over more quickly, leading to increased profitability and better cash flows.
The company is also making gains with its direct to consumer model. In 2018, the DTC channel represented 35% of sales, up from 29% in 2015. More importantly, items sold through this channel carry higher gross margins, turn over more frequently and create massive streams of data that can be analyzed and used to inform other parts of the business.
This prospect is the most exciting part of the business. In addition to waist sizes, Levi's is known for its many styles, fits and finishes. From 501s and 505s, to skinny, athletic and relaxed, the possible variants are endless. Analysts at IPO Candy note there are 467 men's jean options on the corporate website. And that does not take into account all of the different finishes and colors.
Collecting more data will help the company refine the its product offerings, reducing inventory further.
Levi Strauss reported that fourth quarter revenues increased 9% year over year to $1.5 billion. Fiscal 2018 sales were $5.6 billion, up 14%.
With most of retail has been in a deep funk, these are terrific numbers. And considering the IPO puts the valuation in the $5.6 billion range, at just 1x sales, shares look dirt cheap.
For comparison, American Eagle (AEO) - Get American Eagle Outfitters Inc. Report , a broken business, trades at 1x sales. Nike (NKE) - Get Nike Inc. Report , a much healthier enterprise, trades at 3.7x sales. Levi Strauss probably should trade somewhere in between the two.
Look for shares hit the ground running Thursday morning. Based an expected march toward 2.5x sales, shares could reach $36 in the coming year and a half.
To learn more about Jon Markman's recommendations at the crossroads of culture and technology, check out his daily investment newsletter Strategic Advantage. To learn about Markman's practical research in the short-term timing of market indexes and commodities, check out his daily newsletter Invariant Futures.
How Much Money Will I Need to Retire?
Want to learn about retirement planning from some of the nation's top experts? Join TheStreet's Robert "Mr. Retirement" Powell live in New York on April 6 for our Retirement Strategies Symposium. For a limited time, tickets are available for $99 for this full-day event. Check out the agenda, learn about the speakers and sign up here.
Jon Markman does not own any stocks mentioned in this column.