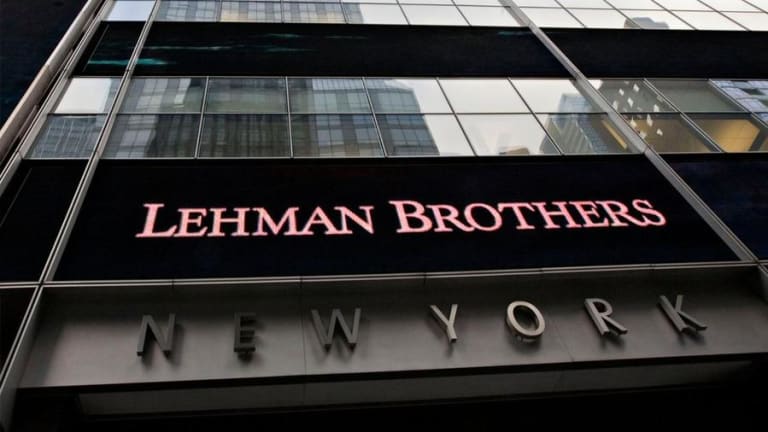 Lehman Heads Toward Liquidation
After the leading contender to purchase Lehman Brothers walks away, the troubled investment bank filed for Chapter 11 bankruptcy protection.
As one of the most nerve-wracking Sundays in Wall Street history came to a close, one of finance's most storied institutions, Lehman Brothers found itself headed for liquidation, according to published media reports.
The 158-year-old investment bank's fate appeared sealed after the top contenders to purchase it, including the U.K.'s Barclays, walked away, saying they wouldn't support a deal that didn't include financial backing from the U.S. government or other banks, The New York Times reported on its Web site.
People briefed on the matter told the Times late Sunday that Lehman will attempt to put its parent company, Lehman Brothers Holdings, into bankruptcy protection. Its subsidiaries will remain solvent while the holding company liquidates, the Times added. Meanwhile, a group of banks will provide a financial backstop to help Lehman liquidate in an orderly fashion and the Federal Reserve will accept lower-quality assets in return for loans, the Times reported.
The agreement by the banks and Fed to attempt to smooth the impact of a liquidation came out of a series of emergency meetings over the weekend at which government officials and top Wall Street executives tried to work out a rescue plan for Lehman. At the same time, employees of investment banks were scrambling to assess their own firms' exposure to Lehman and considering entering into credit default swap agreements with other banks that would effectively cancel out agreements they had with Lehman.
It appeared that a plan was coming together under which either Barclays or Bank of America would purchase Lehman's "good assets," while Lehman's "bad assets" would be cordoned off in a "bad" bank, according to an earlier report in The Wall Street Journal.
But that plan fell apart after it became clear that the government and multiple Wall Street firms would not provide financial support.
Bank of America ended up focusing its attention on another troubled investment bank, Merrill Lynch, and by the evening the two firms were reportedly in advanced merger talks.
Government officials, including Treasury Secretary Henry Paulson, had said they were reluctant to provide funding or guarantees for a Lehman rescue. And New York Fed President Timothy Geithner pressed Wall Street chieftains Friday to come up with an industry solution for Lehman Brothers, according to an earlier report in The New York Times.
The government is finding itself increasingly on the hook for the credit crisis that began to envelope financial institutions last summer. Last week, it took over troubled mortgage giants Fannie Mae and Freddie Mac, and earlier this year, the Fed agreed to backstop JP Morgan Chase's purchase of failing investment bank, Bear Stearns.
Lehman this week entered what looked very much like the kind of death spiral that claimed Bear Stearns, as its shares shed 77% over the week to close at $3.65 Friday.