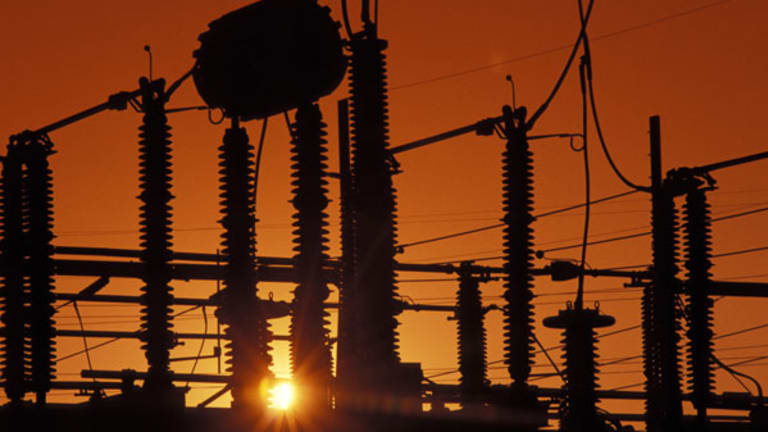 Publish date:
LDK Solar Shares Continue to Slide (Update)
LDK Solar says the down solar wafer market hit the company's top and bottom lines.
LDK Solar says the down solar wafer market hit the company's top and bottom lines.
Updated with recent stock movements.
XINYU CITY, China (
) -- There's no way to sugar coat this one. Another Chinese solar company bit the dust in the second quarter, this time due to a bigger-than-expected inventory write-down.
And investors are continuing to make
LDK Solar
(LDK)
pay on Friday, sending shares down to $9.03 in morning trading, a drop of $2.20 from its Wednesday closing price of $11.23.
Wednesday, after the market close, LDK Solar reported a net loss of $216.9 million, or $2.03 per ADS, in the second quarter.
Results were impacted by what is now a somewhat familiar refrain in the solar industry: the plummeting market value for solar wafers in recent months forced LDK Solar to write-down $175.8 million in inventory, though there are signs that sector-wide demand has picked up of late.
That was off company projections in July when the solar concern said it expected a write-down between $150 million to $160 million. LDK Solar also included a $16.7 million loss on firm purchase commitments of polysilicon materials.
For a comparison, the company posted $149.5 million profit in the year-earlier quarter, or $1.29 per ADS.
Gross margins, which stood at 25.4% a year ago and came to 1.7% during the first quarter, fell through the floor this quarter in coming to negative 90%.
Revenues also fell in kind by 48% from the year-earlier period, landing at $228.3 million. Still, a 21% jump in wafer shipments remained a tiny bright spot.
A group of analysts polled by Thomson Reuters expected LDK Solar to lose 91 cents on $236.1 million in revenue.
"Our results for the second quarter of 2009 reflect the prevailing operational challenges for the solar industry," LDK Solar CEO Xiaofend Peng said in a particularly understated statement.
Peng added that recent encouraging signs for solar wafer demand and diversified growth opportunities in Europe leave the company feeling hopeful. Just last month, LDK Solar announced a deal to
build solar plants in Italy.
Though that upbeat language didn't stop LDK Solar from guiding third quarter revenues below many expectations, saying that sales should total between $240 million to $270 million.
Yesterday, both
ReneSola
(SOL) - Get Report
and
JA Solar
(JASO)
joined LDK Solar in net loss-land.
ReneSola Solar and
JA Solar said revenue fell by over 50%, for each.
On the solar stock front,
First Solar
(FSLR) - Get Report
was losing 97 cents, or 0.7%, at $144.02 in the afternoon.
SunPower
( SPWRA) was down 2.2%, while
Suntech Power
(STP)
was slipping 7.3%.
-- Reported by Sung Moss in New York
Copyright 2009 TheStreet.com Inc. All rights reserved. This material may not be published, broadcast, rewritten, or redistributed.