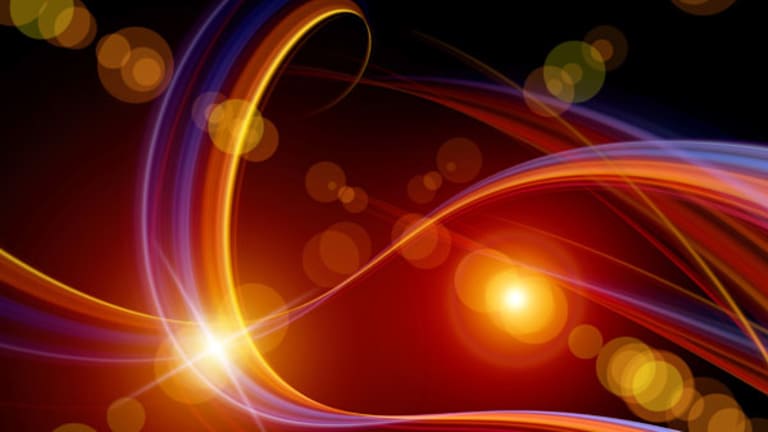 Publish date:
LDK Solar Raising Cash, but Shares Drop
LDK Solar is moving its polysilicon business into a newly created company partly owned by a Cayman Islands fund, but news about an equity offering seemed to be having a bigger effect on LDK shares on Thursday morning.
LDK Solar is moving its polysilicon business into a newly created company partly owned by a Cayman Islands fund, but news about an equity offering seemed to be having a bigger effect on LDK shares on Thursday morning.
(LDK Solar article updated for closing price and volume)
XINYU CITY, China and SUNNYVALE, Calif. (
) --
LDK Solar
(LDK)
is raising cash, but the market doesn't seem to like it.
Taken together, a private deal for a polysilicon plant and an equity raise, both announced Thursday, should raise nearly $200 million for the company -- $150 million from the 18.9 million shares to be offered and $50 million to $80 million from the private sale of a portion of the polysilicon business. But despite the capital raises, LDK Solar's shares ended Thursday's trading session down more than 15%, and trading at three times its normal volume.
The deal will help LDK to meet upcoming debt payments, but the market's reaction is not surprising, according to analysts.
Edwin Mok, an analyst with Needham, said investors always worry about dilution of shares in the equity raise. A second analyst, who did not want to be named, said it is typical with solar equity offerings for the stock to sell at a discount to the price that the shares were trading at when the offering was announced. The market, in effect, discounts the discount at which the offering will price.
There are also ongoing questions as to whether LDK can even execute on the full 18.9 million share sale detailed in a prospectus filed Thursday with the
Securities and Exchange Commission
.
Morgan Stanley
(MS) - Get Report
and
Citigroup
(C) - Get Report
will underwrite the offering.
Rumors had been rampant in recent weeks about a possible spinoff by LDK Solar of its polysilicon production business, or even an initial public offering on the Hong Kong Stock Exchange.
A public offering isn't going to happen, but LDK announced on Thursday morning right before the opening bell that it had signed an agreement with a Cayman Islands-based investor,
VMS Investment Group
, for between $50 million and $80 million in convertible preferred shares of a new subsidiary to house the polysilicon production business. The polysilicon entity to be newly created is being valued at between $1.3 billion and $1.65 billion.
As expected by analysts,
LDK did not sell the polysilicon business lock, stock and barrel, and will remain the majority owner. LDK needed cash to meet upcoming debt obligations and analysts saw a minority stake sale as a likely occurrence, particularly with a private buyer.
Still, the balance sheet remains a big question mark for LDK. What's more, LDK shares may have not been helped by an SEC filing from last week that detailed LDK partner
Q-Cells'
reduction in the level of shipments from LDK. Both Q-Cells and LDK had been tied up in a legal dispute over a revised contract, and Thursday's announcement provided more clarity on the size of the reduction and how it would hit LDK's earnings.
LDK's debt-to-total assets ratio has been climbing steadily over the past two years and now is at the level of 50% of total assets. LDK management has talked about the need to reduce debt and, in fact, already sold a 15% stake in the polysilicon business this year to Jiangxi International Trust for about $219 million. Needham's Mok calculated the new deal as a 4% stake, and on top of the 15% stake already sold, that leaves a big chunk of a minority stake in the polysilicon business still to be sold by LDK. Mok expects 49% of the polysilicon business to be sold eventually.
"We look forward to working with VMS Investments on potential strategic alternatives with our polysilicon business. VMS Investments is very knowledgeable about the sector and shares our view of the importance of polysilicon in the PV value chain," said Xiaofeng Peng, chairman and CEO of LDK Solar.
Titus Menzies, an analyst with Libertas Partners in London, said it is not surprising that the news of the spin off of the polysilicon business was dominated by other concerns.
"This is a step in the right direction, as from our cash-burn analysis we think LDK needs to put aside $20 million per quarter for interest payments. This deal will cover the next 6 to 8 months of interest payments, but the Q-Cells reduction could take down earnings for two to three quarters," Menzies said.
Menzies thought the market might be overreacting, but that's solar. "I am surprised that the stock is down this much. I would have thought 2% to 3% would be a fair correction, but you do get knee jerk reactions in solar," Menzies said.
-- Reported by Eric Rosenbaum in New York.
RELATED STORIES:
>> Wind Versus Solar: Is One a Better Wager?
>> Do Solar Firms Face German D-Day?
>>See our new stock quote page.
Follow TheStreet.com on
and become a fan on
Copyright 2009 TheStreet.com Inc. All rights reserved. This material may not be published, broadcast, rewritten, or redistributed.