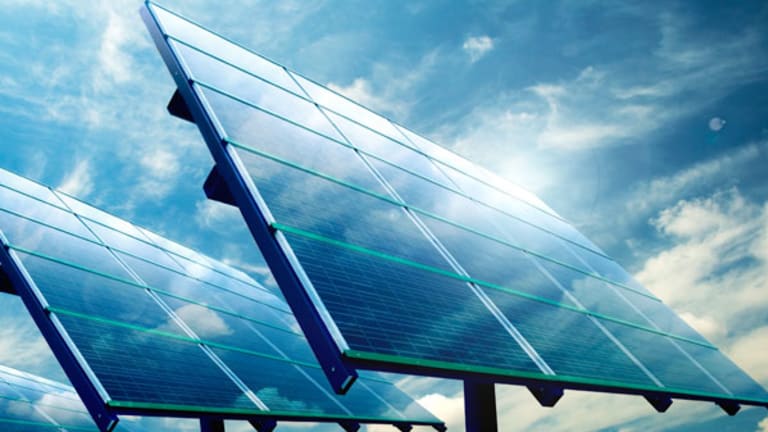 LDK Solar Puts Lawsuit to Bed
LDk Solar settles a lawsuit hanging over its head for more than two years, agreeing to pay $16 million.
XINYU CITY, China and SUNNYVALE, Calif. (
) --
LDK Solar
(LDK)
announced late on Tuesday afternoon that it had settled a class-action lawsuit more than two years old for $16 million, or 5% of the alleged damages.
The complaint was first filed in October 2007 and alleged that LDK Solar violated federal securities laws by disseminating materially false and misleading statements, concealing that LDK Solar inventories were overstated by an estimated 25%. The overstatement of inventories resulted in the overstatement of LDK's reported assets, earnings and earnings per share, the suit alleged.
On October 3, 2007, LDK Solar's financial controller resigned and the company reported that its 1,000 tonne inventory of polysilicon was overstated by 25%. LDK's share price fell almost 25%. LDK's former controller, Charley Situ, reported these discrepancies to both the U.S. SEC and the company's external auditor, KPMG. The Company responded to these accusations by promising to investigate the matter. LDK shares, which traded as high as $76.75 on September 27, 2007, plummeted $16.66, or 24.39%, to close at $51.65 on October 3, 2007.
Of course, that share price even after the plummet looks pretty hefty now, as LDK Solar shares closed at $6.43 on Tuesday. December 2007 and August 2008 were the only points since the accounting investigation when LDK Solar's shares managed to reach above $50. From the end of August 2008 -- when all solar shares crashed -- to November 2008, LDK Solar shares fell from $51 to $11.
LDK Solar continues to be plagued by a high level of balance-sheet debt.
"After more than a two-year period of litigation, LDK Solar believes the settlement is in the best interest of the Company and its shareholders," stated Xiaofeng Peng, Chairman and CEO of LDK Solar. "The resolution of this matter puts the litigation behind us and reduces the Company's ongoing legal expenses."
-- Reported by Eric Rosenbaum in New York.
RELATED STORIES:
>>Solar Season: Six Stocks to Watch
>>First Solar Sale: Diversifying or Dumping?
>>See our new stock quote page.
Follow TheStreet.com on
and become a fan on
f
Copyright 2009 TheStreet.com Inc. All rights reserved. This material may not be published, broadcast, rewritten, or redistributed.