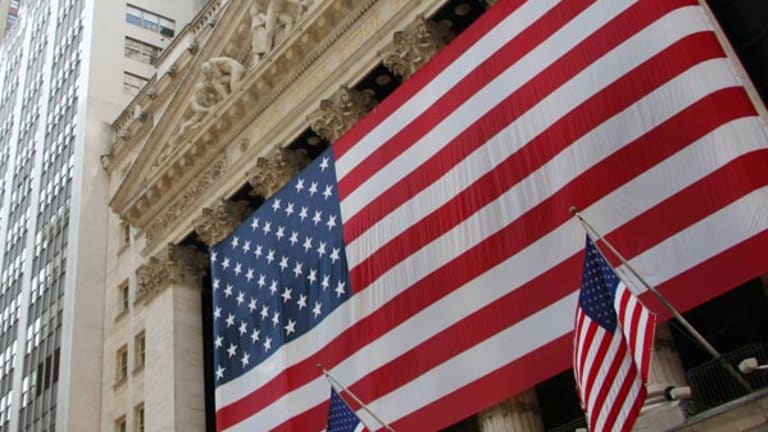 Layoffs Continue to Mount
The outlook for the job market may be a bit rosier in 2011, but companies continue to lay off workers at a steady pace.
NEW YORK (
) -- The job market ended 2010 on a sour note, with the economy adding fewer jobs than expected.
In December, the economy added 103,000 jobs, according to the Labor Department, less than the 160,000 positions economists predicted.
Nonetheless, the unemployment rate dropped sharply to 9.4%, its lowest level since May 2009. Economists were looking for the rate to hover around 9.7% to 9.8%.
>>Layoffs Mount in 2010: What Does it Mean for 2011?
On the private-sector front, payrolls increased by 113,000, which also fell short of estimates of a payroll addition of 180,000.
>>Hiring Heats Up: Companies Hiring in 2011
But the number of Americans filing for unemployment benefits dropped significantly during the week ended Jan. 15. The advance figure for seasonally adjusted initial claims decreased by 37,000 to 404,000, after rising to 445,000 in the previous week. Economists were expecting initial claims to fall to 425,000.
The four-week moving average in initial claims, which smooths the volatility in week-to-week reports, was 411,750, a decrease of 4,000 from the previous week's revised average of 415,750.
While experts agree that layoffs will be less severe in 2011, companies will continue to dole out pink slips.
TheStreet
will track these job cuts over the year. Click on to see what companies have announced layofss in 2011....
Next>
Yahoo
Yahoo
(YHOO)
announced another round of layoffs on Jan 25, this time eliminating 140 positions.
The most recent cuts came from the company's marketing team, according to the
New York Times
who cited a source briefed on the matter. This is about 1% of Yahoo's total workforce.
"The personnel changes we are making are part of our ongoing strategy to best position Yahoo for revenue growth and margin expansion and to support our strategy to deliver differentiated products and experiences to the marketplace," the company said in a statement. "We'll continue to hire on a global basis to support our key priorities."
In December Yahoo said it was slashing 600 positions, or about 4% of its workforce. In 2009, Yahoo eliminated about 700 workers on top of 1,400 layoffs in 2008.
Next>
StarTek
Call center firm
StarTek
(SRT) - Get StarTek, Inc. Report
said on Jan. 25 that it is laying off 69 workers at its Lynchburg facility.
According to StarTek, the layoffs are a result of a client's decision to move its business from the facility as it changes its business strategy.
The Lynchburg facility employs about 219 people and StarTek says they gave affected workers a 60-day notice.
Next>
J.C. Penney
J.C. Penney
(JCP) - Get J. C. Penney Company, Inc. Report
announced on Jan. 24 that it is shuttering six unprofitable stores.
The department store did not disclose how many jobs would be impacted as a result of the closures, which will occur throughout the year.
"These six locations no longer meet the company's profitability threshold," J.C. Penney said in a statement.
The company also said that it plans to wind down its catalog business, which includes a total of 19 catalog stores.
The restructure will result in charges of about $30 million, or 8 cents a share, in the fourth quarter. J.C. Penney expects to save $25 million to $30 million, or 7 cents a share, in 2012.
Next>
HSBC
HSBC
(HBC)
said on Jan. 20 that it will cut 500 positions as it ends its credit card customer service and collections work at a center in New Castle, Del.
The bank said it will continue its insurance underwriting and insurance customer services operations at the Delaware center, leaving 700 people still employed.
The layoffs will be complete by midyear, with affected workers receiving notice this week.
Next>
Boeing
Boeing
(BA) - Get Boeing Company Report
announced on Jan. 20 that it will eliminate 900 positions at its Long Beach plant.
The company, which employs 3,700 workers at the Long Beach facility, said the cuts would come from its C-17 cargo division, as orders for the planes decline.
Boeing will provide assistance for affected workers seeking potential positions elsewhere within the company.
The news comes after the company announced last fall that it is consolidating its military aircraft business and cutting workers. Boeing planned to lay off 10,000 workers in 2009. When Boeing did not complete the layoffs last year, its management announced that it would finish the job of laying off the workers in 2010 -- and might ultimately lay off more workers than the original 10,000 that were projected.
Next>
American Express
American Express
(AXP) - Get American Express Company Report
announced on Jan. 19 that it will shift 3,500 positions around the world and lay off 550 workers.
The credit card company expects a pre-tax charge in its fourth quarter of $113 million, or 6 cents a share, as a result of the restructuring.
As part of the overhaul, American Express will shutter its Greensboro, N.C., facility, shifting operations to locations across the U.S.
The company is also looking at transferring work conducted in Madrid to facilities in Brighton, U.K., and Buenos Aires. Support for its Japan card business may also move from Sydney to Japan.
"The company's decision reflects an overall decline in service volumes as more and more routine transactions have migrated to online and mobile channels," said American Express in a statement. "Staffing levels have declined to reflect those lower volumes, largely by not filling positions that opened up when employees leave. The reduced staffing levels have created significant vacancy levels in some facilities and, as a result, real-estate-related costs are inconsistent with anticipated needs."
The moves are expected to be completed by the end of the year.
Next>
Borders
Borders
( BGP) made another round of layoffs on Jan. 17, this time cutting 45 jobs at its headquarters.
The layoffs at its Ann Arbor, Mich., facility occurred in human resources, finance, merchandising and distribution centers.
This is the second batch of pink slips the book seller doled out this year; it announced on Jan. 12 that it would shutter a distribution center and cut 310 positions.
A center in Nashville, Tenn. will close in July, a move that is part of its "long-term plan to enhance the efficiency of its distribution network and reduce operating expenses."
"After an extensive review of its supply chain, the company found it has excess capacity in its distribution network and requires only two distribution centers to process and ship inventory to stores," the company said in a statement.
Distribution will be transferred to other centers in Pennsylvania and California.
Next>
Evergreen Solar
Evergreen Solar
( ESLR) said on Jan. 12 that it is closing its Massachusetts plant and laying off about 800 employees.
The facility, which makes solar panels, will conclude production by the end of the first quarter.
Evergreen Solar has struggled to compete against Chinese panel makers, whose production costs are typically lower. The company announced in December a major restructuring plan.
Next>
MySpace
MySpace
, a division of
News Corp.
(NWSA) - Get News Corporation Class A Report
, confirmed on Jan. 12 that it will slash 500 positions, or 47% of its workforce.
MySpace CEO Mike Jones said the company will enter strategic local partnerships in the UK, Germany and Australia in order to manage advertising sales and content.
The layoffs, which will occur in two phases, have raised a red flag over the possibility that News Corp. is gearing up MySpace for a possible sale. The company did not reveal how much the cuts would save.
Next>
BigBand Networks
BigBand Networks
( BBND), which makes digital video management software for broadband service providers, said on Jan. 11 that it will cut about 9% of its workforce as it consolidates parts of the business.
All together, about 40 people will receive pink slips worldwide. The layoffs will save BigBand about $8 million a year, and the company expects to incur charges of $2 million in its first quarter.
Next>
Fairchild Semiconductor
Fairchild Semiconductor
undefined
announced on Jan. 5 that it plans to eliminate 120 jobs in South Portland, Maine.
These layoffs come as the company, which makes silicon chips that are used in cell phones, attempts to improve its productivity and lower costs.
Overall, Fairchild Semiconductor employs about 800 workers in South Portland, Maine.
Next>
BJ's Wholesale
BJ's Wholesale
(BJ) - Get BJ's Wholesale Club Holdings, Inc. Report
announced on Jan. 5 that it will shutter five underperforming stores, resulting in nearly 500 layoffs.
The stores set to close are located in Atlanta, Sunrise, Fla., and Charlotte, N.C..
Aside from cuts in jobs at the store level, BJ's also said it will eliminate 114 corporate-level jobs.
As a result of the restructure, BJ's expects to incur impairment charges of about $28 million in the fourth quarter, of 79 cents to 82 cents a share.
-- Written by Jeanine Poggi in New York.
>To contact the writer of this article, click here:
Jeanine Poggi
.
>To follow the writer on Twitter, go to
.
>To submit a news tip, send an email to:
.
RELATED STORIES:
>>Layoffs Mount in 2010: What Does it Mean for 2011?