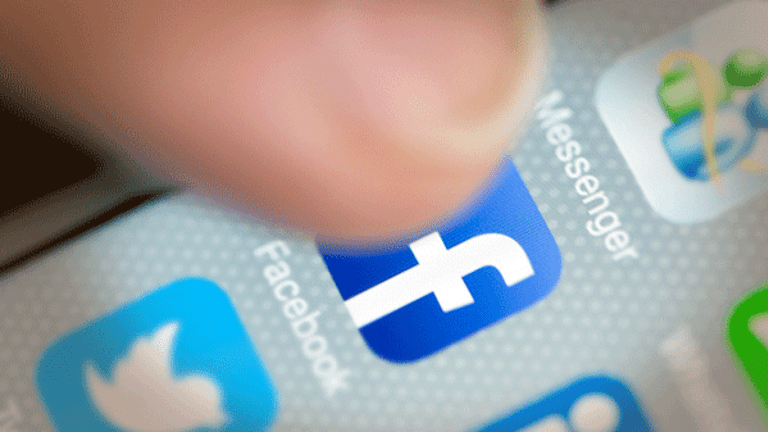 Lawyer Explains Reasoning Behind Orlando Shooting Lawsuit Against Twitter, Facebook, Google
Facebook, Twitter and Google are being sued by families of the Pulse nightclub shooting for failing to do enough to curb the presence of ISIS on their sites.
The families of three men killed in the early morning hours of June 12, 2016, when a gunman burst into an Orlando nightclub are suing social media companies Facebook, (FB) - Get ReportTwitter (TWTR) - Get Report and Alphabet's Google unit. (GOOGL) - Get Report
The gunman was 29-year-old Omar Mateen, who killed 49 people and wounded 53 others at the Pulse nightclub, a popular LGBT venue. Mateen had pledged allegiance to the ISIS terrorist group before he was killed by police.
The families of Tevin Crosby, Javier Jorge-Reyes and Juan Ramon Guerrero filed a lawsuit on Monday claiming that Twitter, Facebook and Google's YouTube provided the terrorist group with accounts, which ISIS members used to spread their message, radicalize and attract new members.
TheStreet reached out to Facebook, Twitter and Google for comment, but the companies have not yet responded.
Lawyer Keith Altman, who is representing the families in the suit, appeared on Wednesday afternoon's "Cavuto: Coast to Coast" on Fox Business Network.
"At my firm, 1-800-lawfirm, we've been looking at this issue for quite some time," Altman said. "These sites provide material support to ISIS by allowing them to use their sites as an instrument to conduct terrorist operations, to raise money, to recruit and to radicalize individuals...which is exactly what happened here with Omar Mateen."
FBN's Neil Cavuto questioned if the organization had indeed raised the money on those sites themselves. Cavuto wanted to know if Mateen used these sites to communicate with ISIS.
"There's controversial evidence in terms of exactly what his relationship was," Altman responded. "What's not controversial is that [Mateen] reviewed information on the websites and it appears that he was radicalized in part. But the whole claim is not based on the direct relationship between Google, Facebook, and Twitter, and the Orlando shooting. [What it's based on] is that they provide material support to ISIS. And since ISIS' stated goal is to recruit and radicalize people like Mateen that makes these companies liable."
There doesn't have to be a direct link but a relationship, Altman explained further. Cavuto asked if that could be considered a stretch.
"You could be saying the same of game makers like Xbox or PlayStation that have particularly violent games that would inspire violence later on in kids who are predisposed to that," Cavuto said.
Altman disagreed with Cavuto's comparison, explaining that the ISIS mission statement is to "recruit and radicalize." One of the tools the group uses to do this, Altman argued, is social media.
"These companies know that their tools are being used for this purpose and there are things that these companies can do help lessen the ability of ISIS to use their tools. That's the connection. An Xbox game, I don't think anybody would argue that it was the intention of the creator to make people go out and commit violence," Altman said.
Back in February of this year members of a group supporting ISIS, known as the Sons Caliphate Army, released a video threatening the founders and CEOs of Facebook and Twitter for the companies' attempts to shut down accounts belonging to ISIS.
Altman referred to the companies' attempts as "weed-whacking," suggesting the companies are just dealing with the surface of the problem.
"These companies have hid behind section 230 of the communications decency act claiming 'we're not responsible for anything that goes on our site. We can act recklessly and there is nothing you can do about it,'" Altman continued.
Cavuto asked if Altman is arguing that those sites helped push Mateen to become a "crazy, murderous guy."
"What we're saying is that it contributed in part to his actions on that day," Altman responded. "Whether it was the sole cause, or partial, or contributed, that's something that will be found out down the road. And we're going to have to take a look at the entire situation. But yes it could contribute and people have responsibility."
Altman wants these companies to do "what you can reasonably do" in attempt to combat this issue, but not "just stand back and say it's not our problem."
(Both Facebook and Alphabet are held in Jim Cramer's charitable trust portfolio Action Alerts PLUS. See all of Cramer's holdings with a free trial.)