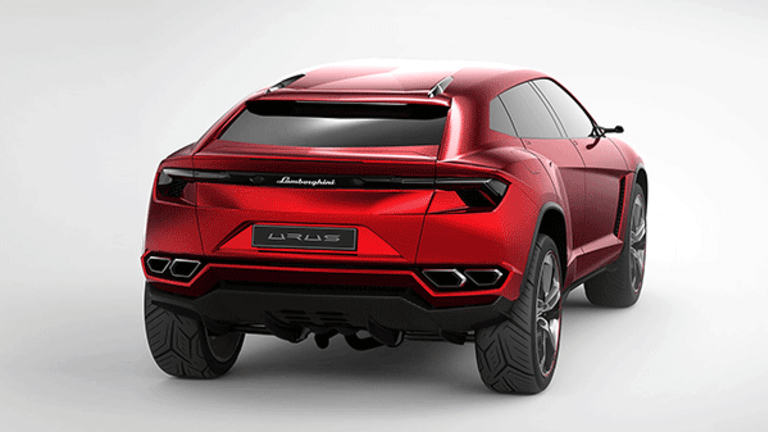 Lamborghini's First-Ever SUV Will Cost Under $200,000 While Still Having Face-Ripping Speed
Not a bad value equation here.
Not too bad a price for a super SUV. 
Lamborghini's upcoming SUV called the Urus will pack a twin-turbo V8 engine that puts out 650 horsepower, and start under $200,000, the super-car maker's CEO Stefano Domenicali revealed in a new interview with Automotive News. At that stunning horsepower level, the Urus will put out more power than the Lamborghini Huracan (640 horsepower). It also comes darn close to the Aventador's impressive output (691 horsepower). 
Domenicali said in the interview Lamborghini will build 1,000 units of the Urus next year, and then ramp up production to 3,500 vehicles in 2019. The SUV is expected to arrive in the U.S. market in the third quarter of 2018. 
Click here for the latest business headlines.
Related stories on TheStreet:
What Wall Street Was Saying About Facebook When It Went Public Five Years Ago
Amazon Should Be Terrified by What Walmart Is Quietly Testing in China
If Apple, Facebook and Netflix Keep Diving, the Ugly Trump Stock Market Correction Could Be a Thing
Editor's Pick: Originally published May 15.