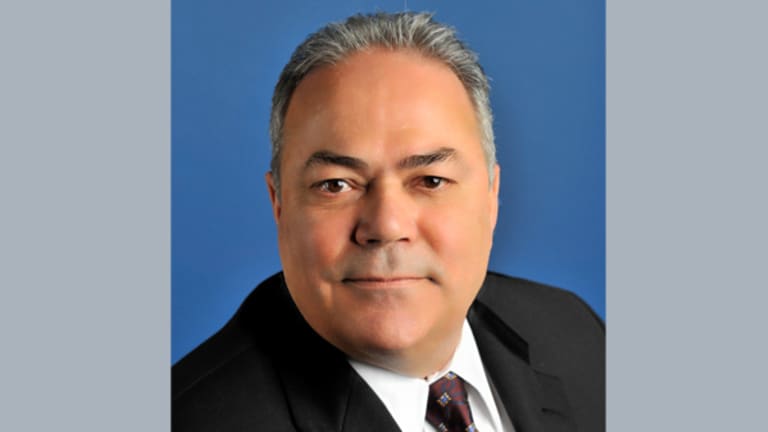 Labor Gains Ground in the South and Eyes a Delta Contract
Perhaps the world should not be so quick to count out the labor movement in the South, particularly among airline and aerospace employees.
NEW YORK (TheStreet) -- Perhaps the world should not be so quick to count out the labor movement in the South, particularly among airline and aerospace employees.
"The South is part of the United States, and the IAM has been having success there," said Sito Pantoja, general vice president of transportation for the International Association of Machinists. "We are putting resources in there. We're not timid."
For now, the IAM is in the midst of two major organizing drives in the South. One targets 20,000 flight attendants at Atlanta-based Delta (DAL) - Get Delta Air Lines, Inc. Report , while the other is focused on the new Airbus A320 plant in Mobile, Ala. It is scheduled to open in 2015 and to employ about 1,000 people. "We have met with enthusiasm there," Pantoja said. "We expect good things to happen."
Among the IAM's biggest selling points is that it offers members a defined benefit pension plan, at a time when corporate America increasingly prefers defined contribution plans. The plan is a rarity even in the highly unionized airline business. "We have defined benefit pension plans at American (AAL) - Get American Airlines Group, Inc. Report and United (UAL) - Get United Airlines Holdings, Inc. Report -- we're the only union that has one," Pantoja said.
Delta's recently announced plan to give most employees raises represented a response to the IAM's organizing drive, Pantoja said, noting, "They knew we were getting ready to file, so they offered a carrot."
The Association of Flight Attendants tried three times to organize Delta flight attendants -- in 2002, 2008 and 2010. It failed each time, even after the 2010 merger brought 7,000 unionized Northwest flight attendants into the bargaining unit. Pantoja said a group of Delta flight attendants contacted the IAM in 2012, asking to be organized.
"They came to us on their own, with several thousand signed cards," he said. "Now we have over 300 organizers. I believe that by the end of the year we will file." The London-based International Transportation Workers Federation is helping IAM reach out to flight attendants who fly overnight in Europe, he said.
Delta spokeswoman Kate Modolo said Delta employees prefer the direct relationship they have with their leaders. "Delta people have received eight companywide pay increases of 3% or more each since 2007 -- something no other airline, including those with IAM-represented workgroups, has matched," Modolo said.
The IAM's pension plan would not benefit Delta employees, she said, noting: "Unlike Delta's 401(k), the plan doesn't recognize past service (at current or previous employers), isn't portable, doesn't increase with pay increases, and isn't a guaranteed retirement tool."

Modolo also questioned whether the union has anywhere near enough signed cards to assure an election. "No one is holding the IAM accountable to the truth, its membership has been in steep decline over the last decade, and it has been rejected by every work group it has tried to represent following the Delta-Northwest merger," she said. IAM represented five work groups at Northwest.
Nevertheless, as the airline industry recovers economically, the IAM has made gains, adding 36,000 members over the past three years. Most came from Houston-based Continental in union elections following the 2010 merger with United.
About 14,000 Continental fleet service workers, who had been Teamsters, joined the IAM in 2011. About 17,000 Continental passenger service agents, who had been unrepresented, joined the IAM in 2012. IAM is the largest union at United, representing about 33,000 workers.
In addition, about 3,000 fleet service workers at Atlanta-based AirTran voted to join the IAM in 2011.
It's not just the IAM. In September, about 9,000 American passenger service agents voted to join a Communications Workers of America/Teamsters coalition that already represented about 4,500 US Airways agents. Three quarters of the 14,500 agents work in Texas, North Carolina, Florida and Arizona, the unions said.
"It's been a good time for the airline industry," Pantoja said. "Oil prices have stabilized somewhat; airlines have managed (capacity) much better than they used to; they charge for baggage and they are making a tremendous amount of money.
"Thanks to collective bargaining, workers are getting some of it," he added.
Written by Ted Reed in Charlotte, N.C.
To contact this writer, click here.
At the time of publication, the author held no positions in any of the stocks mentioned. This article is commentary by an independent contributor, separate from TheStreet's regular news coverage.