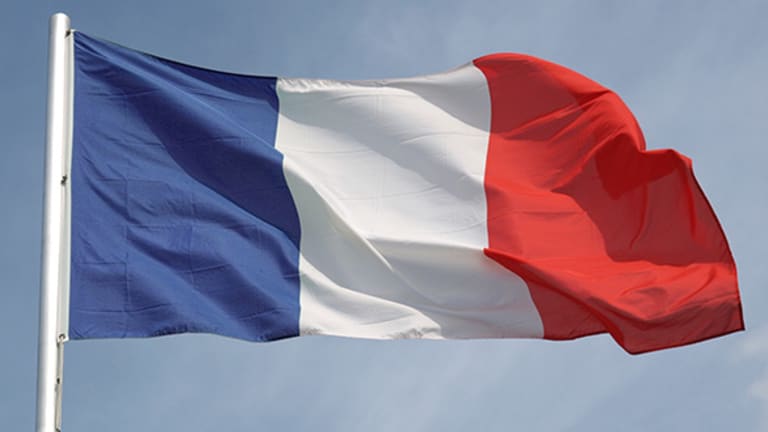 L'Oréal Is Well-Groomed but Not Quite Smelling of Roses
The French beauty products company suffers from what it says was a temporary slowdown in U.S. professional products in the second quarter, as it struggles at home.
French beauty group L'Oréal (LRLCF) (LRLCY) plunged on Friday after earnings missed analysts' forecasts, hurt by a slowdown in professional sales in the U.S. and disappointing consumer sales in its home market.
The shares dropped more 5% to a low of €166.10 ($184.5) in early trading in Paris, Friday as the market had its first opportunity to react to the company's second-quarter and half-year results. By early afternoon, the stock was still down 4.4% at €167.30.
L'Oréal came out looking well-groomed but not quite smelling of roses, as "like-for-like" sales were €6.34 billion in the second quarter, up 4.3% compared with the same period last year, but short of a Bloomberg consensus of 4.6%.
Half-year like-for-like sales were €12.89, up 4.2% year-on-year.
"In an environment that is still volatile and uncertain, particularly on the monetary front," said chairman and CEO Jean-Paul Agon, "L'Oréal's strength, today more than ever, lies in its balanced business model. The first half reinforces our confidence in the group's ability to outperform its market, and to achieve another year of sales and profit growth in 2016."
L'Oréal said it took a hit from the strength of the dollar, which had a negative impact of 3.9% on the value of sales. At constant exchange rates, sales were up 4.5%.
However, L'Oréal also reported that e-commerce sales rose by a third and now account for about 6% of total sales.
L'Oréal said its consumer products division is continuing to accelerate, particularly benefitting from "dynamic trends in the United Kingodom and Spain, although the situation in France remains "very difficult."
But the professional products division disappointed, with like-for-like growth up a weaker than expected 1.8% in the second quarter and 2.2% in the first half. The company attributed the weakness to a "temporary slowdown" at SalonCentric, its U.S. business.
Overall in North America. L'Oréal recorded like-for-like growth of 4.6%  in the second quarter. It said: "The consumer products division is outperforming the market with strong increases for NYX Professional Makeup, Maybelline and Garnier, whose Whole Blends (Ultra Doux) launch is making a good start. Despite difficulties at Clarisonic, L'Oréal Luxe is posting good performances, driven by the quality of its brand portfolio: Urban Decay, Yves Saint Laurent and Kiehl's are invigorating their respective categories".
Analysts at London brokerage Liberum said Friday they rate the company a hold with a target price of €178, adding "We [...] see more upside elsewhere in our coverage universe."