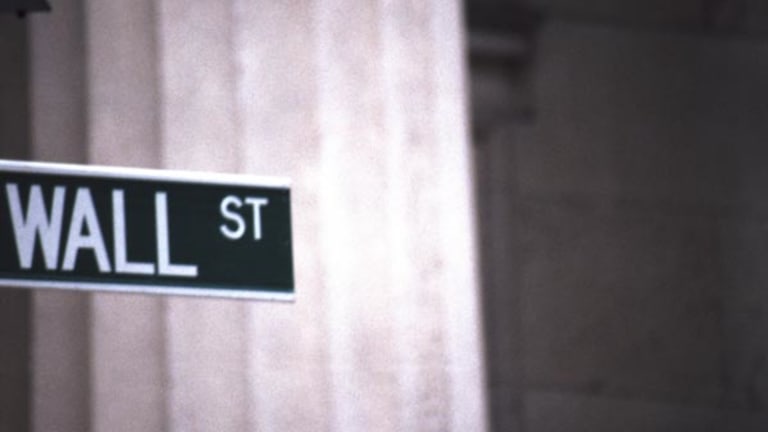 Kraft's Rosenfeld Tops Fortune's Most Powerful Women in Business
<I>Fortune</I> releases its annual ranking of the 50 most powerful women in business.
NEW YORK (
) --
Fortune
released its annual ranking of the 50 most powerful women in business on Thursday and it featured the return of newly-appointed chief executive of
Hewlett-Packard
(HPQ) - Get Free Report
, Meg Whitman (No. 9), and the displacement of Oprah Winfrey (to No.16 from No.6). Because as Fortune said: "This ranking is all about power."
A new CEO has displaced
PepsiCo
(PEP) - Get Free Report
CEO Indra Nooyi, who has topped the list for five years. Click through to see the top five in the 2011 edition of the Most Powerful Women list.
Kraft Foods CEO Irene Rosenfeld
Rosenfeld was appointed CEO of
Kraft
( KFT) in June 2006 after she had served as CEO of Frito-Lay for two years between 2004 and 2006. Rosenfeld split Kraft into two companies in August -- a global snacks business and a North American grocery business. It was for that bold move (and with the ink on last year's
Cadbury
deal still wet) that Fortune bumped the food company chief to the top spot.
Rosenfeld holds a Ph.D. in marketing and statistics from Cornell and has said that her favorite company products (seriously, everyone has Kraft favorites) are
Oreos
and Kraft macaroni and cheese.
Nooyi became CEO of Pepsico in October 2006 and has led the company with the hopes of growing its $10 billion business to $20 billion by 2020. The divestiture of PepsiCo's restaurants culminated in the fruitful
Yum! Brands
(YUM) - Get Free Report
. Nooyi has been at PepsiCo since 1994, and before that she was at
Motorola
(MMI) - Get Free Report
as the director of corporate strategy and planning. Criticism has surrounded Nooyi's handling of the Pepsi-Cola soda business as
Coca-Cola
has gained North American market share on the company in her tenure.
Nooyi has a master's degree in public and private management from Yale University and was born in Chennai, Tamil Nadu, India.
Archer Daniels Midland CEO Patricia Woertz
Woertz has been CEO at
Archer Daniels Midland
(ADM) - Get Free Report
since April 2006 and has overseen "record financial results" with the oilseed, wheat, cocoa and other feedstuffs company. She has taken the company into South America to expand its production.
Woertz is a Penn State alumna who got her start as an accountant and oil executive.
Kullman became CEO of
DuPont
(DD) - Get Free Report
in January 2009 after she had been part of the company for more than 20 years. The chemical company acquired Danish food-ingredient producer
Danisco
, which signaled a move towards focus on nutrition. Before DuPont, Kullman worked at
General Electric
(GE) - Get Free Report
.
Kullman received bachelor and master's degrees from Tufts and Northwestern University, respectively. DuPont's Web site says that Kullman "championed market-driven science" to innovate the business in her tenure.
Wellpoint CEO Angela Braly
Braly joined
WellPoint
(WLP)
as chief executive in June 2007 and oversaw the divestiture of the company's prescription benefits management business into
Express Scripts
. One in nine Americans is covered by WellPoint-affiliated health plans. She has attempted to diversify the company's business portfolio by lunging into the Medicare market with the purchase of CareMore.
Braly is a law graduate of Southern Methodist University in Texas and went the Texas Tech for college. She previously worked as CEO of Anthem Blue Cross and Blue Shield in Missouri.
-- Written by Joe Deaux in New York.
>To submit a news tip, send an email to: