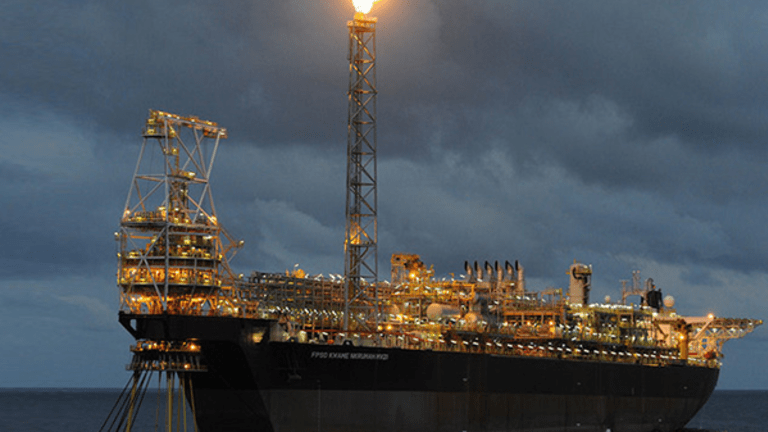 Kosmos Energy Stock Drops After 2 Largest Shareholders Cut Stakes
Blackstone and Warburg Pincus cut their stakes by a combined 40 million shares.
Kosmos Energy (KOS) shares were down nearly 7% Tuesday morning after the company announced that Blackstone (BX) and Warburg Pincus were selling 30 million shares and 10 million shares of the company's stock, respectively. Barclays is acting as the underwriter for the sale. 
The offering is priced at $7.25 per share, a 7.5% downside from the stock's previous close of $7.84. 
Blackstone will lose one of the board members it has sitting on Kosmos board of executives following the completion of the sale, and will subsequently only be able to nominate one board member at a time. 
Everyone wants to sell oil stocks, but Jim Cramer believes there is a buying opportunity for the right energy securities. Read his analysis here.