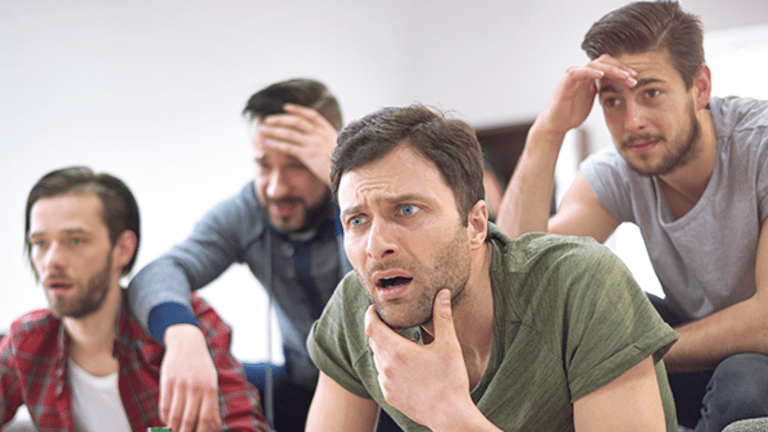 Kohl's Is Breaking Out After Teaming Up With Amazon: Chart
This department-store retailer is partnering with the biggest threat to its industry -- and shares are already in breakout mode this month.
Kohl's Corp. (KSS) - Get Free Report is teaming up with Amazon.com (AMZN) - Get Free Report this fall, a partnership being translated into a key buying opportunity for the beaten-down department-store chain.
Kohl's announced Tuesday that it would accept returns at 82 stores on some merchandise purchased from Amazon.com. The Amazon Returns at Kohl's program follows the firm's announcement earlier in the month that it had partnered with Amazon for a new smart home experience at 10 Kohl's stores in the Los Angeles and Chicago markets.
Kohl's is up just over 2% Tuesday following the announcement.
That partnership shouldn't come as a big surprise. Amazon's sales dominance and new brick-and-mortar exposure through its Whole Foods acquisition has been the biggest downward driver on the rest of the retail industry this year. By partnering with the biggest threat to traditional retail, Kohl's is taking the target off its own back.
More importantly, it's participating in some of the breakneck momentum that Amazon shares have been enjoying this year.
Simply put, Kohl's is in breakout mode right now. To figure out how to trade it, we're turning to the chart for a technical look:
Kohl's has been range-bound for most of 2017. Year-to-date shares have shed more than 8% of their market value, missing out on the significant upside that the rest of the broad market has enjoyed this year. But that sideways grind is officially over in September. In fact, shares are breaking out through a pretty straightforward technical buy signal this month.
The pattern in play for Kohl's is a rounding bottom setup, a bullish reversal pattern that looks just like it sounds. The rounding bottom indicates a gradual shift in control of shares from sellers to buyers -- and it's triggered by a breakout through the resistance level that bounds the pattern to the top-side. For Kohl's, that buy signal actually happened earlier this month with a move through $41.
What made that $41 level so important for this stock? It all boils down to buyers and sellers. Price patterns, like this rounding bottom setup, are a good quick way to identify what's going on in the price action, but they're not the ultimate reason shares look attractive here.
The $41 resistance level is a price where there has been an excess of supply of shares; in other words, it's a spot where sellers had previously been more eager to step in and take gains than buyers were to buy. That's what made a breakout above $41 so significant -- the move means that buyers are finally strong enough to absorb all of the excess supply above that price level.
That makes higher ground the high-probability trade in the near term. Shares don't face meaningful resistance again until prior highs, up at $57.
More of What's Trending on TheStreet:
This article is commentary by an independent contributor. At the time of publication, the author held no positions in the stocks mentioned.