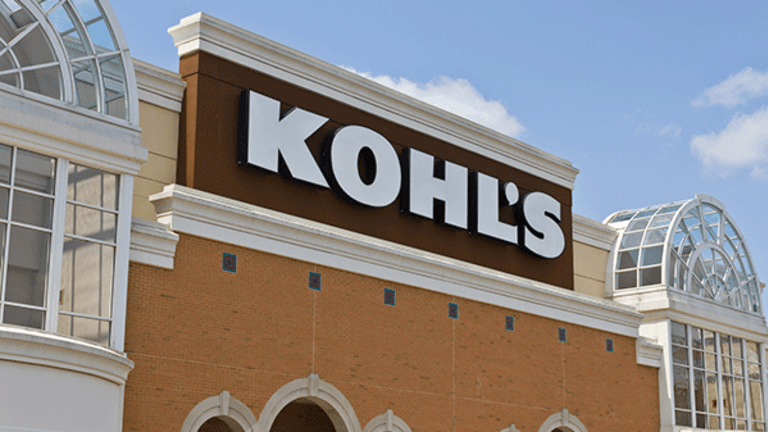 Kohl's Stabilizing After Free Fall; Should You Buy?
Shares of Kohl's are beginning to show signs of a bottom.
Since peaking in early December Kohl's (KSS) - Get Free Report  stock has been in a free fall. The stock's post-election breakout hit a wall just below $60 six weeks ago after surging over 40% from the November low.
The stock's drop from the highs has been quite volatile and has taken out layers of support along the way. Over the last few sessions though some stabilization appears to be taking place. For patient investors this could lead to a very low-risk entry opportunity.
Kohl's initial pullback phase from the December spike high retraced nearly all of the post election ramp. The stock managed a slight bounce as the new year began but this was quickly reversed with a massive guidance-inspired breakdown. KSS fell over 19% on the news, a flush that drove shares back below the November lows. The stock has drifted slightly lower since but further damage has been quite limited. This sign of downside exhaustion as the stock reaches very solid support should be encouraging for the bulls.
Last week KSS extended its pullback from the December peak to over 30%. On Wednesday the stock filled a powerful earnings-inspired breakout gap left behind back on Aug. 11. KSS gained over 15% that day, a move that drove the stock back above its 200-day moving average.
Now that this key level has been reached, while shares remain in deeply oversold territory, some encouraging signs are developing. In the near term, patient KSS investors should keep a close eye on the $40 to $39 area. If the stock can continue to regain its footing near this zone, a very low-risk entry opportunity will be at hand.
With selling pressure easing further this week, along with a fairly high short interest ratio (6.9), a healthy rebound could develop quickly. On the downside, a drop below last week's low of $39 on accelerating trade would be a clear warning sign that more basing will be needed before KSS is ready to rebound.
Click here to see the below chart in a new window.
N.P.