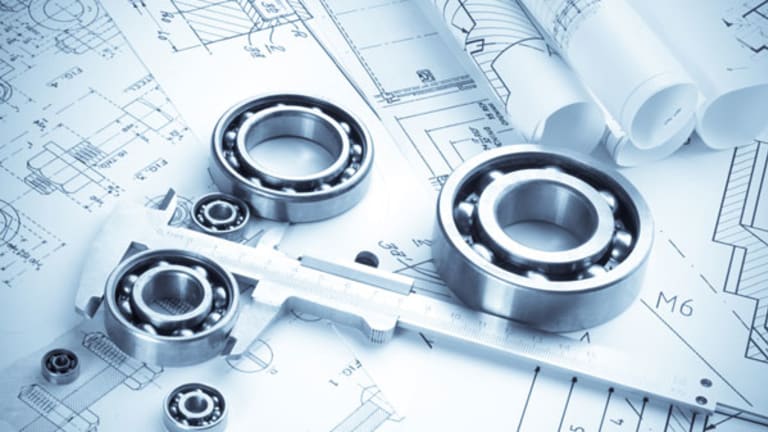 Kodak Woes May Play in Google's Favor (Update 3)
Reports say the company is considering options, including bankruptcy.
NEW YORK (
) -- Eastman Kodak has reportedly hired law firm Jones Day to consider a possible bankruptcy as a way to speed up the sale of valuable intellectual property to potential buyers such as
Google
(GOOG) - Get Free Report
.
The company had been looking to sell its 1,000-strong patent portfolio but is now weighing bankruptcy,
The Wall Street Journal
and
Bloomberg News
report, after buyers balked because of a little known legal time bomb for last minute asset sales dubbed "fraudulent transfer." Fraudulent transfer involves selling assets before an imminent bankruptcy filing and has been considered a way of defrauding creditors by courts because it unfairly harms their recovery in a bankruptcy proceeding.
Shares of the former
Dow Jones Industrial Average
member and inventor of the digital camera fell 50% on news of potential bankruptcy, and over 80% year to date.
In a statement released Friday afternoon responding to what it called "rumors circulating in the capital markets," Kodak said it has, "no intention to file for bankruptcy."
Shares of Kodak have risen by as much as 35% to $1.06 in after-hours trading. "It is not unusual for a company in transformation to explore all options and to engage a variety of outside advisers, including financial and legal advisers. Jones Day is one of a number of advisers that Kodak is working with in that regard," said Kodak in a statement.
After the market close on Sept. 23, the 131-year-old company said it drew $160 million of its credit line, causing shares to fall sharply. On Thursday, Fitch cut the Rochester, N.Y.- based company's ratings to CC from CCC and said, "a 'CC' rating signifies that default of some kind appears probable."
After companies like Google began pursuing patent acquisitions, Kodak Chief Executive Antonio Perez said in his second quarter earnings call that the company could sell 10% of its 1,000 patents plus portfolio to raise capital. On the call Perez said that for the remainder of 2011, the company expected tor raise between $250-to-$350 million from the sale of intellectual property. According to
The Journal
, from 2008 to 2010, Kodak earned $1.9 billion licensing its patents, but revenue is down this year.
Currently, Kodak is litigating some of its digital patents, which Perez said, "we remain confident that the patents being litigated will be found to be valid and infringed." Its also hired investment bank Lazard Frères to advise it on patent sales.
The company has reported quarterly losses of over $100 million since this point last year, according to quarterly filings. Kodak also has been bleeding cash, it lost $847 million in cash from operating activities in the most recent quarter, a loss that's accelerated over the year.
On Perez's call with analysts, he said the company expected to end the year with $1.6 billion in cash and said Kodak would raise the roughly $600 million needed to hit the projection through sales of assets and successful patent infringement litigation. Perez said, "We continue to move projects through the divestiture process and seek resolutions with companies who are using our patented technology in their products."
According to the Kodak Web site, 80 Academy Awards "Best Pictures" have been shot on Kodak film. Recently, it's switched from selling individual cameras and film businesses to more digital based scanning and printing products. According to company filings, nearly 90% of operating income came from consumer digital products.