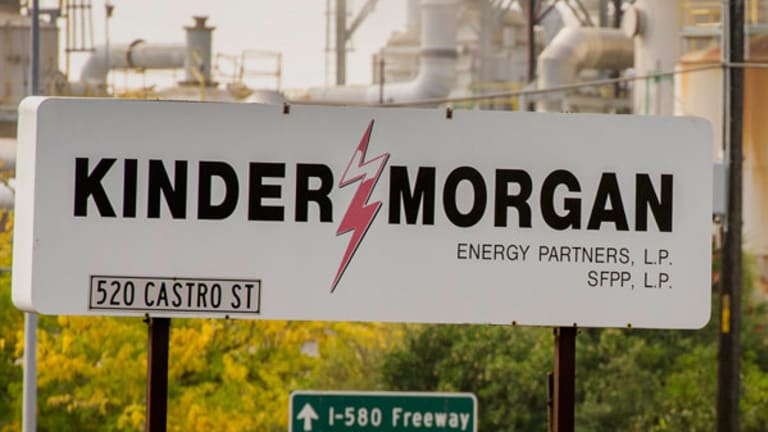 Kinder Morgan Stock Falls, Canada Endangers Pipeline Expansion
The pro-pipeline party in Canada's third largest province no longer has a majority.
Shifting political sands could endanger Kinder Morgan's (KMI) - Get Kinder Morgan Inc. Report planned expansion of its Trans Mountain crude oil pipeline, which is valued at C$7.4 billion. 
Prime Minister Justin Trudeau signed an agreement late last year approving the expansion, however two anti-pipeline parties signed a cooperation agreement Tuesday that could endanger the future of the pipeline. 
One of the tenants of the pact is the opposition of the pipeline using "every tool available."
"There's an awful lot we can do to stop the shipping of diluted bitumen off our coastal waters," said Green Party member Andrew Weaver.
Everyone wants to sell oil stocks, but Jim Cramer believes there is a buying opportunity for the right energy securities. Read his analysis here.