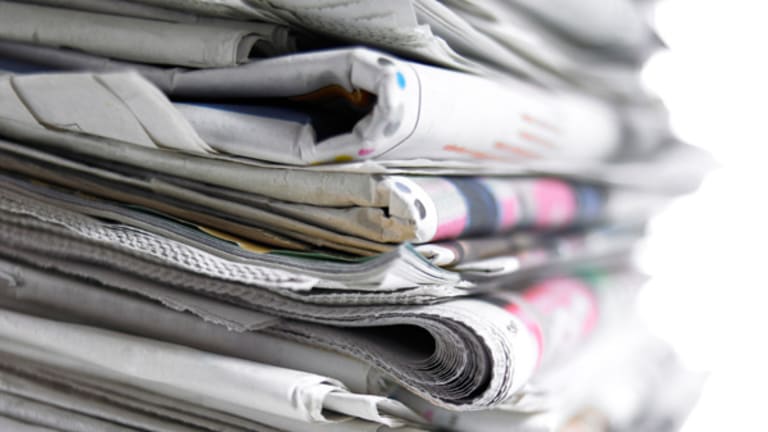 Publish date:
Kinder Morgan, Dan Wheldon: Hot Trends
Popular searches on the Web Monday include Kinder Morgan on news the company will buy El Paso for $21.1 billion.
Popular searches on the Web Monday include Kinder Morgan on news the company will buy El Paso for $21.1 billion.
NEW YORK (
) -- Popular searches include
Kinder Morgan
(KMI) - Get Report
on news the company will buy
El Paso
(EP)
for $21.1 billion.
would create the largest natural-gas pipeline network in the United States, with 67,000 miles of gas lines.
Kinder Morgan shareholders will own about 68% of the company, while El Paso shareholders will own the rest. The combined company, which will keep Kinder Morgan's name, will become the biggest of North America's midstream energy companies.
The cash-and-stock deal is expected to close in the second quarter of 2012 and needs regulatory approval.
"Dan Wheldon" is trending after the 33-year old race car driver died in a 15-car pile-up at the GoDaddy IndyCar Challenge in Las Vegas on Sunday.
The two-time Indianapolis 500 winner had been traveling more than 220 miles per hour into a turn when the car climbed the back of another vehicle and burst into flames. Wheldon had been the only driver to accept a challenge to compete for a $5 million bonus in the race and had promised to split the money with a randomly chosen fan.
He became the first driver to die on the race track since Paul Dana in 2006.
Wal-Mart
(WMT) - Get Report
is another popular search. The retail giant said Ed Chan, the president of
, is stepping down for personal reasons.
Chan had led the company since 2007. His departure comes after a Chinese government food safety case against several Wal-Mart stores led to two employee arrests, 13 stores being temporarily closed and the company fined on charges of passing off regular pork as higher-priced organic meat.
Chan's departure, Wal-Mart said, is unrelated to the case.
The chatter on Main Street (a.k.a. Google, Yahoo! and other search sites) is always of interest to investors on Wall Street. Thus, each day, TheStreet compiles the stories that are trending on the Web, and highlights the news that could make stocks move.
-- Written by Brittany Umar
.
Brittany joined TheStreet.com TV in November 2006 after completing a degree in Journalism and Media Studies at Rutgers College. Previously, Brittany interned at the local ABC affiliate in New York City WABC-TV 7 where she helped research and produce On Your Side, a popular consumer advocacy segment.