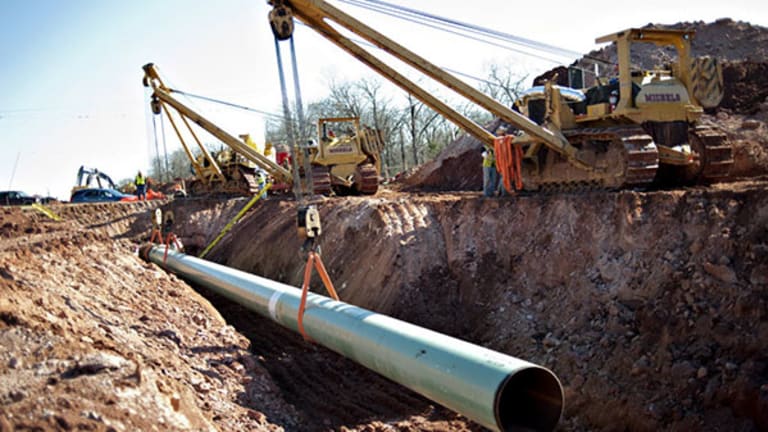 Keystone Pipeline Critics Appealing to GOP's Favorite Issues in Nebraska Battle
There's no mention of climate change in this argument to win the hearts of Republicans.
Foes of TransCanada Corp's (TRP) $8 billion Keystone XL pipeline are playing hardball in the last major hurdle to the pipeline's construction during hearings in Nebraska next week, Bloomberg reported.
In a state that hasn't gone blue since 1964, pipeline critics are changing the narrative to focus not on "liberal" issues like climate change, but instead on the impending use of eminent domain, something Republicans traditionally care very much about. Nebraska's Republican-dominated Public Service Commission will hear the arguments starting Monday, Bloomberg wrote.
Nebraska is the last state TransCanada needs approval from before the project can move forward. While detractors spotlight eminent domain issues, supporters are focusing on jobs growth on the coattails of President Donald Trump's insistence that jobs in energy can jumpstart the U.S. economy.
But property rights "might be the thing that stops this," said farm owner Art Tanderup. The pipe would run through land that's been in his family for 100 years, Bloomberg noted. Tanderup said even pipeline supporters think it's unfair for a company to "take their land away."
Pipeline critics also say TransCanada hasn't secured enough shippers to create the jobs supporters forecast. Canadian Natural Resources Ltd (CNQ) and Suncor Energy Inc (SU) have secured shipping contracts on the line.
TransCanada stock traded slightly down Friday morning. 
More of What's Trending on TheStreet: