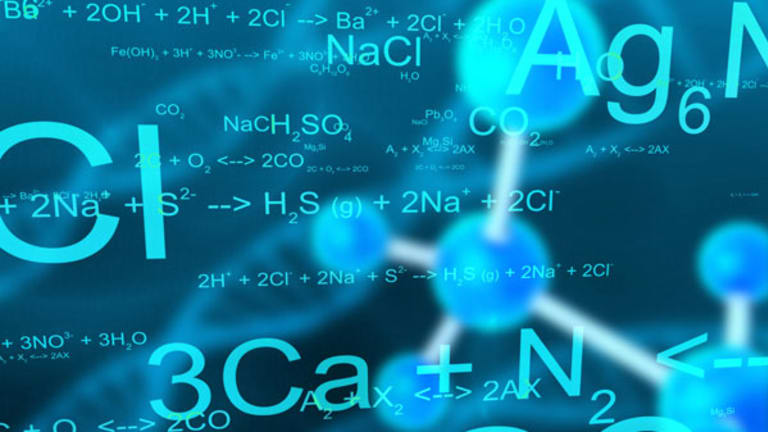 Keryx Falls On Questions About Zerenex Market Exclusivity
A research report questions whether FDA would grant NCE status to Keryx's Zerenex phosphate binder.
NEW YORK (
) -- Move over
Amarin
(AMRN)
, you have company on the "NCE worry" bus.
Keryx Pharmaceuticals
(KERX)
shares fell 22% to $7.11 Friday after an independent research firm raised questions about the company's ability to convince FDA to grant New Chemical Entity status to its experimental iron-based phosphate binder Zerenex.
IPD Analytics, which conducts intellectual property healthcare research for Wall Street investors, issued its Keryx report on Friday. The IPD report also questioned the strength of Keryx's patents protecting Zerenex from potential generic competitors.
Keryx shares have more than doubled since Jan. 28 when positive results from a long-term safety study of Zerenex were released. Keryx intends to seek U.S. and European approval for Zerenex, which would be used to lower blood levels of phosphorous in patients undergoing kidney dialysis. Zerenex may have a commercial advantage over other so-called phosphate binders because its iron-based core appears to reduce the need for intravenous iron and expensive anemia-boosting drugs like
Amgen's
(AMGN)
Epogen.
The IPD report issued Friday speculates that the active ingredient in Zerenex may not be differentiated enough from Ferriseltz, developed by the Japanese drugmaker Otusuka and FDA approved in 1997 for use during MRI procedures. If FDA finds the active ingredients similar, Keryx could be denied NCE status and the five years of market exclusivity that goes with the designation. Without the protection of an NCE designation, generic filers could also file faster challenges to Zerenex.
"It is unclear whether Zerenex will qualify for New Chemical Entity (NCE) exclusivity or a Patent Term Extension on one patent that covers Zerenex," the IPD report states. "In October 1997, FDA approved Otsuka's NDA for Ferriseltz (ferric ammonium citrate). It is possible that ferric citrate (the active ingredient in Zerenex) may be a salt of ferric ammonium citrate (the active ingredient in Ferriseltz). If FDA determines that ferric citrate is a salt of ferric ammonium citrate, then FDA could determine that Zerenex is not eligible to receive NCE exclusivity or a Patent Term Extension."
Healthcare investors involved with Amarin and its lipid-lowering drug Vascepa have become well aware of the overhang created when questions are raised about a drug's NCE status. FDA approved Vascepa in July but the agency has yet to determine whether the drug deserves NCE status. The uncertainty over Vascepa's market exclusivity contributed to Amarin's inability to partner the drug and delayed its launch.
On a conference call last week, Keryx executives said Zerenex's patent estate is strong but issue of the drug's NCE status was not brought up. Like Amarin, Keryx is expected to seek either a partner to help sell Zerenex once approved or seek a buyer for the company outright.
JMP Securities analyst Jason Butler came to Keryx's defense Monday. "Whilewe acknowledge that this issue
NCE status may remain a topic of debate this week, our initial view is that it is chemically distinct from ferric ammonium citrate, and we maintain our view that currently issued patents will provide marketing exclusivity at least through 2022... Our view is that Zerenex qualifies as a NCE and will receive five years of marketing exclusivity in the U.S. and the issued method-of-use patent (U.S. 5,753,706) will be eligible to receive up to five years of patent term extension. As such, we are confident that Zerenex will have patient protection up to February 2022. Furthermore, we view the demonstration in the long-term Phase III trial of ESA and IV iron reductions with Zerenex as a novel and unexpected finding and anticipate that there may be an opportunity to build further patent protection around these data."
On Friday, an institutional investor long Keryx shares called the IPD report "bogus" and said his due diligence checks left him confident that Zerenex was eligible for NCE status.
Interestingly, another investor, more bearish on Keryx and skeptical about Zerenex's commercial potential, agreed, saying the NCE concern was overblown.
-- Reported by Adam Feuerstein in Boston.
Adam Feuerstein writes regularly for TheStreet. In keeping with company editorial policy, he doesn't own or short individual stocks, although he owns stock in TheStreet. He also doesn't invest in hedge funds or other private investment partnerships. Feuerstein appreciates your feedback;
to send him an email.