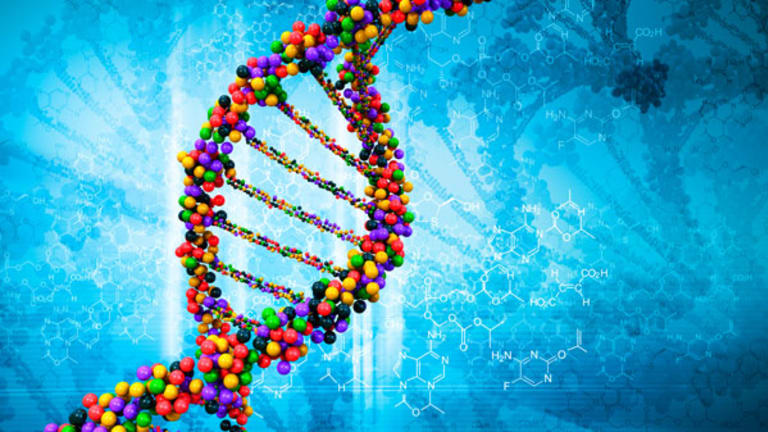 Keryx Biopharmaceuticals (KERX) - Get Keryx Biopharmaceuticals, Inc. Report   secured FDA approval for "Zerenex" on Friday, but the drug's label is weak, which is going to make it difficult for the company to market the new phosphate binder successfully.
As I see it, "Zerenex" has three major problems, excluding the need to think up a new and acceptable brand name. (In the name-less interregnum, I'm putting quotations around "Zerenex.") Let's discuss.
1. The missing link from the "Zerenex" label. There's no mention at all of an anemia benefit.
As an iron-based phosphate binder, "Zerenex's" most important advantage -- differentiating it from the competition -- was supposed to be its ability to reduce the use of anemia drugs like Amgen's (AMGN) - Get Amgen Inc. Report Epogen in kidney dialysis patients. Keryx has long promoted the idea that kidney disease specialists and dialysis providers would flock to "Zerenex" because of the cost savings resulting from fewer injections of Epogen.
But the "Zerenex" label approved by the FDA makes no mention of the drug's beneficial effect on anemia, nor does the label say anything about reductions in the use of anemia drugs. Sometimes, when FDA doesn't agree with a company about the desire to highlight a potential drug benefit, regulators will still allow the company to include relevant clinical data in the label. Not this time. FDA barred Keryx from including any anemia-related "Zerenex" data in the clinical studies section of the label. 
2. "Zerenex" does increase iron stores in kidney dialysis patients but the FDA couches this "benefit" as a safety warning. High up in the "Zerenex" label is a warning and precaution to doctors tying "Zerenex" use to potential iron overload. 

Iron absorption from Ferric Citrate [Zerenex] may lead to excessive elevations in iron stores. Increases in serum ferritin and transferrin saturation (TSAT) levels were observed in clinical trials. In a 56-week safety and efficacy trial in which concomitant use of Ferric Citrate and IV iron was permitted, 55 (19%) of patients treated with Ferric Citrate had a ferritin level [greater than] 1500 ng/mL as compared with 13 (9%) of patients treated with active control.

The FDA goes on to advise doctors that patients treated with "Zerenex" may require a reduction in dose or discontinuation of IV iron. During a Friday conference call, Keryx CEO Ron Bentsur described this latter statement about IV iron as a marketing victory for "Zerenex." He also highlighted a separate section on pharmacodynamics which ties "Zerenex" to increases in iron levels of kidney dialysis patients.
On the Friday call, Bentsur claimed the company is satisfied, even happy, with the way "Zerenex's" iron-boosting attributes are characterized in the label. Really? Bentur is happy with an iron overload safety warning? Happy that the iron-boosting or IV-iron sparing data is missing from the clinical studies section of the label? Happy that "Zerenex" isn't specifically indicated at all for the reduction of IV iron use?
Bentsur is trying to spin a bad deal and he's not very convincing.
3. No decision on New Chemical Entity (NCE) market exclusivity for "Zerenex." On Friday, Keryx said FDA had not reached a decision on an NCE for "Zerenex" -- and the five years of market exclusivity that comes with the designation. But even if FDA says no, Keryx argues that "Zerenex" patents offer sufficient protection against the early introduction of generic versions. This is the Amarin (AMRN) - Get Amarin Corporation Plc Sponsored ADR Report Vascepa NCE story all over again. [Keryx fans should ask Amarin shareholders how the Vascepa NCE story ended. Hint: Not well.]
Pushing the FDA approval decision for "Zerenex" back three months from June to September was supposed to give Keryx more time to make a persuasive argument for why the drug deserved NCE status. Apparently, FDA wasn't convinced. If Keryx's case was strong, FDA could have easily handed down a positive NCE decision already. Perhaps FDA already told Keryx "No NCE," and the company is now appealing. None of the analysts on Friday's call bothered to ask the obvious question. 
If "Zerenex" fails to win NCE and its longer market exclusivity, the drug is susceptible to an early generic filing. That's not going to help Keryx's commercialization efforts. 
I'm often accused of never saying anything positive about Keryx, so here goes: Congratulations, Keryx, for getting Zerenex approved. Nice job! Unfortunately, investors -- including the Keryx bears -- expected "Zerenex" to be approved. Everyone familiar with the "Zerenex" story knows the real bull-bear battle lies ahead, once Keryx starts to sell the drug in 12 weeks or so. (Hopefully, with a new brand name in place.)
But Keryx is moving into the "Zerenex" post-approval marketing period on its own, having failed to find an interested marketing partner. The "Zerenex" label is weak and offers little to differentiate it from entrenched phosphate binder competitors like Sanofi's (SNY) - Get Sanofi Sponsored ADR Report Renvela. With the expiration of key Renvela patents, low-priced generic phosphate binders are expected to enter the $1 billion-plus market, making it even more difficult for a premium-priced branded product to win market share. 
Keryx's stock price had a really nice run from $12 to 18 this year as the widely expected "Zerenex" approval decision neared. On Friday, Keryx shares closed down 5% to $17.01. Call it a "sell on the news" reaction to the "Zerenex" decision. If the bears are right -- and I think they will be -- Friday's weakness is just the start of a more significant retrenchment in the value of Keryx's stock. At $17, Keryx is still worth $1.5 billion, which bakes in a lot of "Zerenex" revenue unlikely to materialize.
Adam Feuerstein writes regularly for TheStreet. In keeping with company editorial policy, he doesn't own or short individual stocks, although he owns stock in TheStreet. He also doesn't invest in hedge funds or other private investment partnerships. Feuerstein appreciates your feedback;
to send him an email.