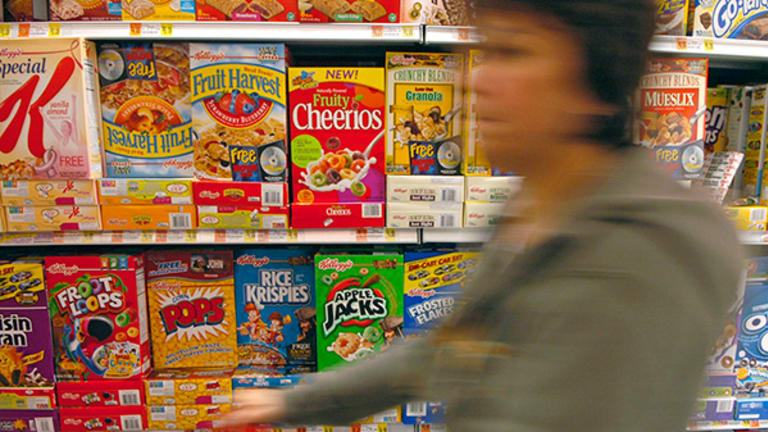 Ketchup Maker Kraft Heinz Should Eat Up Kellogg, Says Piper Jaffray
The firm has an 'overweight' rating on Kellogg.
Kellogg  (K) shares were up 0.5% in afternoon trading Thursday after the cereal and breakfast foods maker had coverage initiated with an "overweight" rating and $78 price target by analysts at Piper Jaffray. 
Analyst Mike Lavery believes that Kellogg has a lot of room to run due to only nominal margin expansion which he expects to lead to accelerating EPS growth. Lavery also lauded the company's efforts to move away from direct store delivery and its renewed focus on higher brand spending. 
Finally, Lavery believes that Kellogg could be an attractive takeover target for a company like Kraft Heinz  (KHC) .
Retail's downturn giving you the blues? Jim Cramer has a list of retailers that are currently oversold, giving investors a leg up one of the market's most volatile sectors.