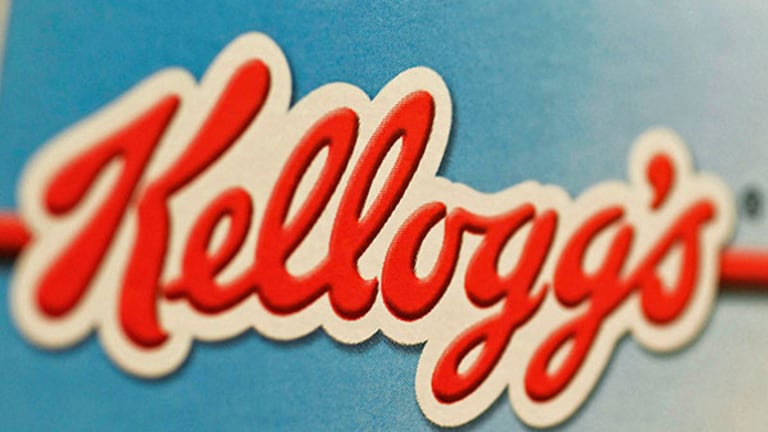 Kellogg Taps Former Coca-Cola, AB Inbev Senior Leader Cahillane as CEO
Kellogg's current CEO John Bryant is retiring.
The Kellogg Co. (K) named Steven Cahillane as its new CEO effective Monday, Oct. 2, following the retirement of current chief John A. Bryant.
The 52-year-old Cahillane most recently led privately held health and wellness company Nature's Bounty Co. as president and CEO.
Bryant will stay on as chairman of Kellogg's board of directors until March 15, when Cahillane will assume the role. Cahillane will join the board as a member on Monday.
Bryant served as Kellogg CEO for seven years and worked at the company for 20.
Cahillane has held senior leadership roles at other consumer packaged goods firms including a term as Americas president at The Coca-Cola Co. (KO) and chief commercial officer at Anheuser Busch Inbev (BUD) .
Kellogg shares traded flat at $63 just after the market open Thursday.
More of What's Trending on TheStreet: