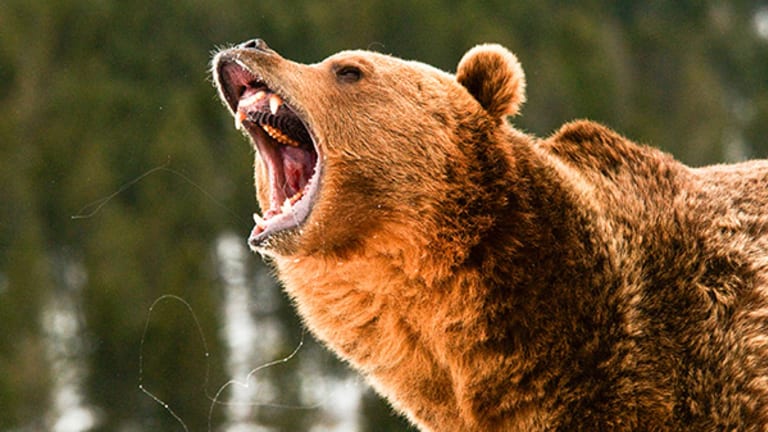 Buffalo Wild Wings Shares Are Being Shredded After Massive Earnings Whiff
Buffalo Wild Wings is struggling, badly.
Uncertainty for Buffalo Wild Wings Inc. (BWLD) continues to rule the day, after they reported second-quarter earnings of 66 cents per share, well below analyst estimates of $1.05 per share. Forward guidance was also a complete disaster, after the company said it sees fiscal-year 2017 earnings of $4.50 to $5.00, well below analyst estimates of $5.25 a share.
Shares plunged as much as 10% in after-hours trading. 
TheStreet's original story posted at 1:36 p.m. Wednesday:
Restaurants operator Buffalo Wild Wings Inc. is set to report earnings on Wednesday after the market close. Wall Street analysts, on average, expect Buffalo Wild Wings to report revenue of $513.27 million on earnings of $1.05 per share.
This comfort-food player has been under heavy pressure from sellers over the last six months, with shares falling sharply by 23.7%. The company recently announced that CEO Sally Smith plans to resign by the end of the year, and investors in June voted to add three activist investor nominees to the board.
The company has also started to launch a new type of store, dubbed the B-Dubs Express, which is geared toward attracting millennials with a focus on takeout and seating for 35 to 50 customers. The new-store concept has started to roll out in Minnesota.
Chipotle's Founder Should Be Fired Because He Is Nothing Like McDonald's CEO
McDonald's CEO: Our Gain Will Bring 'Pain' to Rivals. Here Are 5 Companies That Could Bleed
All these recent developments create a lot of uncertainly heading into the quarter, especially from the standpoint of how new management will execute with a new and improved business model toward more franchised stores.
Despite being down 23% over the last three months heading into this quarter, shares of Buffalo Wild Wings are struggling to muster even a modest really as I type this, with the stock off by 1.66% to $121.65 a share.
The current short interest as a percentage of the float for Buffalo Wild Wings stands at 8.4%. That means that out of the 14.91 million shares in the tradable float, 1.26 million shares are sold short by the bears. This is a decent interest, and with 3.8 days-to-cover, that's the type of ratio that could hurt the bears if we see a solid report.
As much as I want to like this stock here for a possible earnings short-squeeze trade, I just don't see it. It has too much uncertainty and is trending bearish ahead of the quarter.
If you take a look at the chart for Buffalo Wild Wings, you'll notice that this stock has been downtrending badly over the last three months, with shares moving lower off its high of $165.70 to its recent low of $119.55 a share. During that downtrend, this stock has been consistently making lower highs and lower lows, which is bearish technical price action. This type of price action clearly demonstrates that this stock is in full control of the bears at the moment.
I would avoid this stock heading into earnings and would remain bearish on near-term prices if it breaks some key support at $119.55 a share post-earnings with big volume. Any break below $119.55 with volume that hits near or above its three-month average action of 466,506 shares could send this stock back towards its next significant support levels at $100 to $94, or even $90 a share following its earnings report.
More of What's Trending on TheStreet:
This article is commentary by an independent contributor. At the time of publication, the author held no positions in the stocks mentioned.