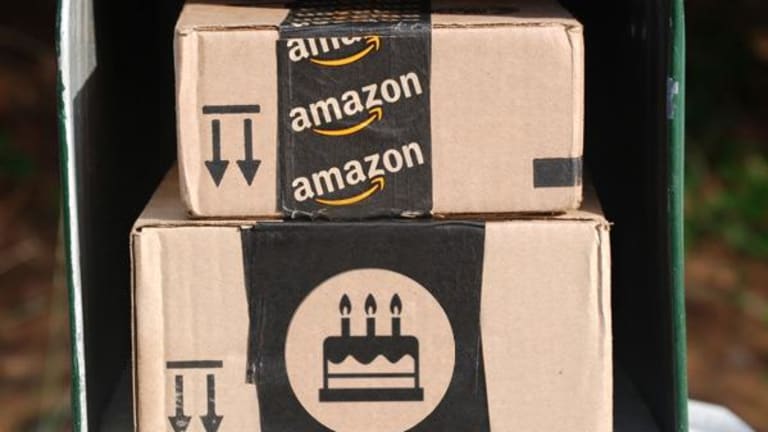 Amazon Has Reached Its Peak -- This Is Why Doug Kass Is Making a Huge Short Call on Tech King
Antitrust opposition could become a major hurdle for Amazon, says Kass.
Doug Kass has shorted Amazon.com (AMZN) on the possibility of existential threats from regulatory agencies and legislators in Washington, D.C.
There are "early discussions and due diligence" underway that might stir talks of antitrust opposition to Amazon's business practices, pricing strategies and plans for expansion, according to Kass. The company was put "under the microscope" with its June announcement of a bid to buy Whole Foods Market (WFM) .
Word of these whispers could lower Amazon's stock price by 10% overnight, Kass said. A "far more severe" market impact is also possible if Amazon is prohibited from its current expansion and pricing strategies.
"We against all odds finally may be facing 'Peak Amazon,' but for different reasons than many would have expected," Kass said.
Amazon shares traded slightly down just after the market open.
What's Hot On TheStreet
More issues for food makers: As if food makers such as Kraft Heinz (KHC) and grocery retailers like Kroger (KR) and Walmart (WMT) didn't have enough issues on their plate thanks to Amazon's (AMZN) advances.
A significant demographic headwind could add further pressure on the packaged food and grocery store sectors in the years ahead, according to Wolfe Research analyst Scott Mnushkin. The U.S. government reported recently that the fertility rate in the U.S. (births per 1,000 women) hit a record low of 62.0 in 2016, with the number of births down about 1% from the prior year. With births declining and immigration slowing, population growth in the U.S. has stalled.
For the aforementioned sectors, Mnushkin points out, it's critical households are formed in order for demand to materialize. The fact that's not happening at a decent clip is troublesome.
All eyes on Apple's iPhone 8, per the usual: Barclays analyst Mark Moskowitz is not buying the projected "super cycle" in Apple's (AAPL) stock after the tech titan releases its highly anticipated iPhone 8 later this year. Amid reports that the highly anticipated smartphone may not include wireless charging, enhanced 3D technology, or Touch ID, Moskowitz contends that the phone's OLED display, the lone headline feature, won't be enough to convince consumers to upgrade.
"With OLED, we struggle to see the incremental benefits visually that would inspire a customer to replace an adequately-performing device," he noted.
Hard to argue with this one: Count Foursquare co-founder and executive chairman Dennis Crowley among the big fans of Amazon's surprise move to acquire Whole Foods (WFM) for $13.7 billion in mid-June.
Crowley, who built the location intelligence company into a service with 50 million monthly active users across its two apps since founding the company in 2009, spoke with TheStreet'S Natalie Walters at the company's hip headquarters in Soho, New York.
"I can see what Amazon is trying to do there," Crowley said. "I think it's super brilliant." As for what Crowley is up to at FourSquare right now, check out TheStreet this weekend.
Apple is a holding Jim Cramer's Action Alerts PLUS Charitable Trust Portfolio. Want to be alerted before Cramer buys or sells AAPL? Learn more now.
Visit here for the latest business headlines.