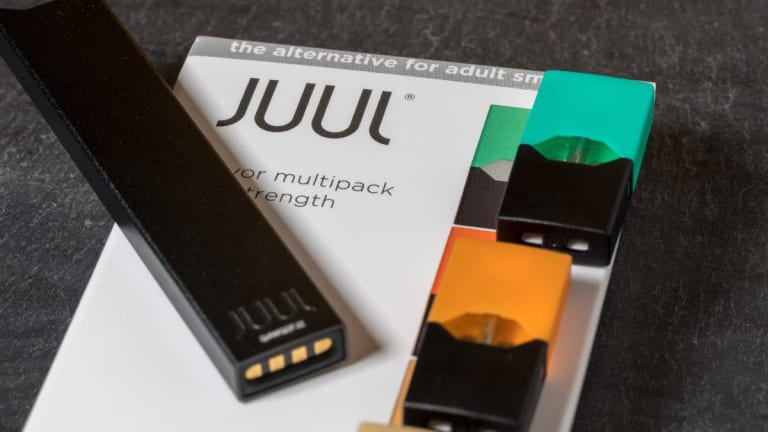 Juul Labs has chosen a new chief financial officer, as CEO K.C. Crosthwaite continues to revamp the troubled e-cigarette maker, sources told CNBC.
And the Wall Street Journal reported that Juul is set to sack about 500 of its 4,100 staffers by year-end.
As its new CFO, Juul named Guy Cartwright, formerly an executive transformation and operations officer, who joined the company in July, CNBC reports.
Crosthwaite joined Juul in September from Altria Group, (MO) - Get Altria Group Inc Report which purchased a 35% stake in Juul for $12.8 billion last December.
A number of senior officials recently left Juul, including CFO Tim Danaher, Chief Administrative Officer Ashley Gould, Chief Marketing Officer Craig Brommers and David Foster, senior vice president of advanced technologies.
Whether Juul will appoint successors to Gould and Foster is unclear, CNBC reports. Co-Founders James Monsees and Adam Bowen, who were formerly chief product officer and chief technology officer respectively, will now form a founders office and advise Crosthwaite.
Juul announced the moves in an e-mail to employees, CNBC said.
The company faces several federal investigations, including a criminal probe. For Juul to keep any products in the U.S. market past May, it must submit them for review by the Food and Drug Administration.
Meanwhile, the White House has said it will ban all flavored e-cigarettes to stanch the wave of use of the products by teenagers.
The author owns no shares of any company mentioned.