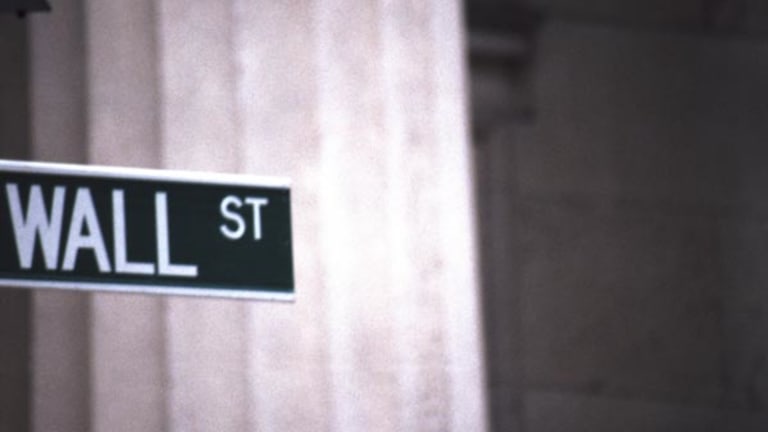 June 26 Premarket Briefing: 10 Things You Should Know
U.S. stock futures are mixed but not moving much as investors hope for a Greek debt deal.
U.S. stock futures are mixed but not moving much as investors hope for a Greek debt deal.
Updated from 7:09 a.m.
NEW YORK (TheStreet) -- Here are 10 things you should know for Friday, June 26:
1. -- U.S. stock futures were mixed but not moving much as investors hope for a Greek debt deal.
European stocks were off balance Friday on continued uncertainty over Greek debt and some sour notes from Asia. Once again, Europe's leaders failed to reach agreement and have pushed a Greek debt deal back to finance ministers for the weekend. London's FTSE 100 fell nearly 1%, while Paris's CAC 40, Germany's DAX and the Athens General Index all fell moderately. 
Asian stocks showed spectacular swings. That's been normal on the Chinese exchanges, but a 7.4% drop in the Shanghai Composite was dramatic and followed a 3.5% drop the previous day. In Tokyo, the Nikkei 225 fell, as did Hong Kong's Hang Seng.
2. -- The economic calendar in the U.S. on Friday includes consumer sentiment numbers at 10 a.m. Kansas City Federal Reserve Bank President Esther George speaks at 12:45 p.m. in Kansas City.
3. -- U.S. stocks on Thursday sank after investor worries over Greece's debts cut off an early rise in the market.
The Dow Jones Industrial Average (DIA) - Get Report fell 0.42% to 17,890.36. The S&P 500 (SPY) - Get Report closed off 0.3% to 2,102.31 The Nasdaq (QQQ) - Get Report drooped 0.2% to 5,112.19.
4. -- Health insurance company Humana (HUM) - Get Reportis considering selling itself as part of a larger buyout cycle among insurers, according to reports. Humana, the fifth-largest health insurer, is said to be shopping itself to larger rivals Aetna (AET) and Cigna (CI) - Get Report. The deal may look more appealing to buyers now that the Supreme Court affirmed health care subsidies for lower-earning Americans under the Affordable Care Act.
Humana shares were rising by 0.75% in premarket trading after shooting up 7.2% on Thursday. The company is preparing to pay a dividend on June 30.
5. -- Yogawear maker Lululemon (LULU) - Get Reporthas recalled 318,000 women's tops after the U.S. Consumer Product Safety Commission and Health Canada found that the elastic drawstrings have snapped back and injured some customers in the face and neck. The tops were made between 2008 and 2014.
Lululemon is still trying to assuage customers that its products are high quality after it sold and then recalled see-through yoga pants.
In premarket trading, Lululemon stock was dipping by 0.75%.
6. -- Canadian drug company Valeant Pharmaceuticals (VRX) is looking to buyZoetis (ZTS) - Get Report, an animal health company, says a report in The Wall Street Journal. Zoetis was spun off from Pfizer (PFE) - Get Report in 2013. Valeant has been looking to increase its size by acquisitions.
Bill Ackman, an activist investor at hedge fund Pershing Square Capital Management, took an 8% stake in Zoetis in November, partnering with Sachem Head Capital Management. And Pershing Square holds a 5.7% stake in Valeant as well.
Zoetis stock rose 11.4% on the report Thursday, but was falling 1.84% in premarket trading. Valeant stock was down 0.74% in premarket trading.
7. -- Chinese e-commerce site Alibaba (BABA) - Get Reportwill open an Internet bank called MYbank through its Ant Financial related company. The bank will require depositors to use facial recognition technology if they want to set up an account remotely, something regulators must approve first. The bank is intended to give loans to small-scale enterprises.
Alibaba's new bank follows on rival Tencent's (TCEHY) WeBank, which debuted in January.
In premarket trading, Alibaba shares were falling by 0.54%.
8. -- Oil prices were falling Friday in anticipation of the end of Iranian nuclear disarmament talks. A deal on disarmament could greatly increase the flow of oil at a time of a global oil glut. Volatility declined a bit in oil prices, though.
Brent crude oil was selling for $63 a barrel, while U.S. West Texas Intermediate crude oil fell into the $59 range.
9. -- U.S. consumer spending numbers were the highest since 2009, rising by 0.9% in May, up from 0.1% in April. The increase in spending suggests an increasing sense of confidence in the economy, likely driven by higher employment and lower gas prices. In prior months, consumers tended to save more of their money or use it to pay down debt instead of spending it.
10. -- Charter Communications (CHTR) - Get Report, a cable company attempting to make deals to buy Time Warner Cable (TWC) and Bright House Networks, is trying to persuade the Federal Communications Commission that the deals are acceptable. Time Warner Cable saw a prior proposed merger with Comcast (CMCSA) - Get Report be rejected by regulators.
In its appeal to the F.C.C., Charter said that it would embrace net neutrality. It also said it would not use usage caps or charge customers based on their usage.
Charter stock was flat in premarket trading.