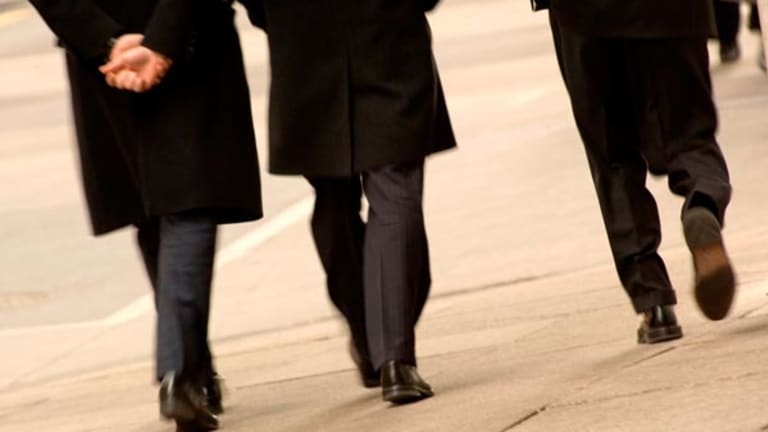 June 25 Premarket Briefing: 10 Things You Should Know
U.S. stock futures are rising in defiance of concerns over Greece's debt. Investors will look to unemployment numbers on Thursday.
U.S. stock futures are rising in defiance of concerns over Greece's debt. Investors will look to unemployment numbers on Thursday.
Updated from 7:09 a.m.
NEW YORK (TheStreet) -- Here are 10 things you should know for Thursday, June 25:
1. -- U.S. stock futures were rising in defiance of concerns over Greece's debt. Investors will look to unemployment numbers on Thursday.
European stocks moved lower on Thursday after an inconclusive meeting late yesterday between Greek officials and international creditors stoked further worries about a Greek debt fault and eurozone exit. The U.K. is also examining its European Union membership terms and considering its own "Brexit." The DAX was down in Frankfurt, the CAC 40 slipped in Paris and the FTSE 100 was slightly lower in London.
Asian indices ended the day largely in the red amid nervousness about Greece. Increasingly volatile mainland Chinese indices led the decliners. The Shanghai Composite tumbled 3.5%. In Hong Kong, the Hang Seng fell. In Tokyo, the Nikkei 225 dropped, as did the Topix.
2. -- The economic calendar in the U.S. on Thursday includes jobless claims data at 8:30 a.m., personal income and outlays numbers at 8:30 a.m., the Purchasing Managers' Index services flash at 9:45 a.m., and the Kansas City Fed Manufacturing Index at 11 a.m.
3. -- U.S. stocks on Wednesday marked losses as fears about Greece's debt renegotiations surfaced again.
The Dow Jones Industrial Average (DIA) - Get Report flopped 0.98% to 17,966.07. The S&P 500 (SPY) - Get Report dropped 0.74% to 2,108.58. The Nasdaq (QQQ) - Get Report fell 0.73% to 5,122.41.
4. -- The Department of Labor announced that 271,000 new initial jobless claims were made last week. Economists at Econoday had predicted that 273,000 claims were made last week, up from the prior week's count of 268,000.
Jobless claims have fallen to historically low levels, suggesting a strong labor market. Low unemployment is a major factor in the Federal Reserve's decision of when to raise rates, as well as an overall economic indicator.
5. -- Internet company Yahoo! (YHOO) staged its investor conference Wednesday, and CEO Marissa Mayer presented an optimistic picture of the company's prospects. It's been a rough ride for shareholders, as the stock is up 20.2% for the past year but down 19% year to date.
Mayer said that the spinoff of Yahoo!'s stake in Alibaba (BABA) - Get Report is on track to close in the fourth quarter. The company's general counsel said the Internal Revenue Service has had questions about the planned tax-free spinoff, and that the company is working with the tax office on the transaction.
Yahoo! will focus on mobile, video, native and social -- the MaVeNS -- the company reiterated.
In premarket trading, Yahoo! shares are rising by 0.34%.
6. -- Greece is still attempting to negotiate a debt deal ahead of a payment of €1.5 billion due to the International Monetary Fund at the end of the month. Meetings with Greece's European creditors ended Wednesday without a deal and will pick up again Thursday. If Greece can't make the payment to the IMF by next Tuesday, it will default on its debt and will likely be forced off the euro currency. 
Earlier in the week, Greece offered to raise taxes and cut pensions to unlock a further €8 billion in emergency funding from the IMF, the European Central Bank and other European countries. Overall, Greece's total bailout is worth about €245 billion ($273 billion).
7. -- Entertainment company Walt Disney (DIS) - Get Reportraised its dividend by 15% on an annualized basis and will move to a twice-a-year payout. Mickey Mouse's company continues to profit from the Frozen film and related merchandise, and is looking forward to a blockbuster several-year period with the new Star Wars films.
Disney stock was rising by 0.78% in premarket trading.
8. -- Consumer credit agency TransUnion will begin trading on theNew York Stock Exchange on Thursday. The stock's initial public offering was priced at $22.50 a share for 29.5 million shares, raising about $627 million and placing the company's valuation at about $4 billion. About 4.4 million additional shares could be exercised as an overallotment.
TransUnion was bought three years ago by Goldman Sachs (GS) - Get Report and private equity company Advent International from Madison Dearborn Partners and the Pritzker family.
TransUnion will trade under the ticker TRU (TRU) - Get Report.
9. -- Online storage company Box (BOX) - Get Report announced a partnership with IBM (IBM) - Get Report to share cloud technology and create new cloud offerings. The deal will also open Box's service to Apple (AAPL) - Get Report corporate users on iPhones and iPads, since IBM already has a deal on the books with Apple. Box went public five months ago.
Box customers will be able to use IBM's SoftLayer cloud platform to store their files. The company will also offer mobile apps.
The news sent Box shares up 5.7% on Wednesday and 0.49% more in premarket trading. IBM shares were steady in premarket trading.
10. -- Earnings reports on Thursday include Accenture (ACN) - Get Report, Barnes & Noble (BKS) - Get Report and Finish Line (FINL) before the opening bell, and Micron Technologies (MU) - Get Report and Nike (NKE) - Get Report after the closing bell.