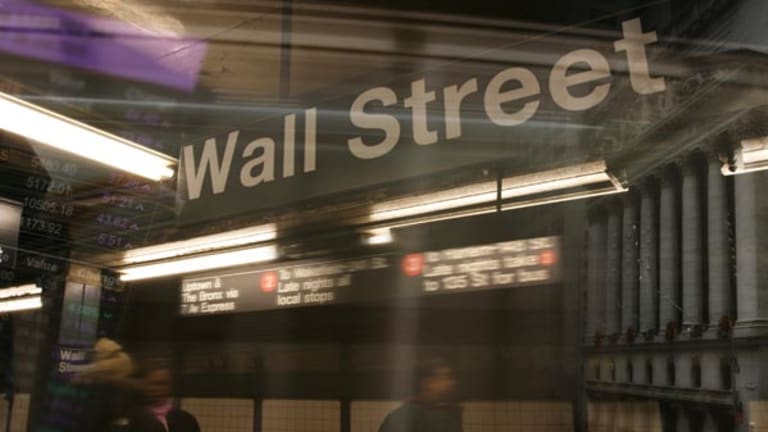 June 24 Premarket Briefing: 10 Things You Should Know
U.S. stock futures point lower; Apple is ramping up bigger IPhones, a report says; Amazon close to resolving pricing dispute with Warner Bros.
Here are 10 things you should know for Tuesday, June 24:
1. -- U.S. stock futures were pointing lower Tuesday after stocks on Wall Street fell for the first time in seven days on Monday.
European stocks were mixed following disappointing business climate data from Germany. Asian shares ended the session to the upside.
2. -- The economic calendar in the U.S. on Tuesday includes the Case-Shiller 20-city Index for April at 9 a.m. EDT, the FHFA Housing Price Index for April at 9 a.m., new home sales for May at 10 a.m. and consumer confidence for June at 10 a.m.
3. -- U.S. stocks on Monday ended mixed. The Dow Jones Industrial Average slipped 0.06% to 16,937.26, while the S&P 500 and Nasdaq closed flat at 1,962.61 and 4,368.68, respectively.
4. -- Apple (AAPL) - Get Apple Inc. Report suppliers in China will begin mass production of its largest iPhones ever next month, Bloomberg reported, citing people familiar with the plans.
Apple is ramping up on two bigger devices, the people told Bloomberg. One model will have a 4.7-inch display, compared to the 4-inch screen of the current iPhone 5s, that may be available to ship to retailers around September, said two of the people. A 5.5-inch version is also being prepared for manufacturing and may be available at the same time, the people said.
5. -- Amazon.com (AMZN) - Get Amazon.com, Inc. Report reversed a halt on preorders of movie discs from Time Warner's (TWX)  Warner Bros. studio as the two sides near a resolution to a pricing dispute, The Wall Street Journal reported, citing people familiar with the matter.
Preorders of forthcoming Warner DVD and Blu-ray releases like "Transcendence" and "300: Rise of an Empire" are again being offered on Amazon.com. Amazon withheld preorders of those titles and some other popular films over the past few weeks as a negotiating tactic with the movie studio, the Journal noted.
6. -- Delta (DAL) - Get Delta Air Lines, Inc. Report CEO Richard Anderson is expected to back the Export-Import Bank providing some support for sales of Boeing's  biggest jets, softening his stance even as the agency's political critics step up a campaign to have it abolished, according to the Journal.
U.S. carrier Delta has been the staunchest of airline-industry critics of the Ex-Im Bank, arguing that the bank's support for sales of Boeing widebody jets gives rival carriers overseas an unfair advantage by reducing their finance costs.
Anderson plans to use a speech at the Aero Club in Washington on Tuesday to distance the airline from the calls of some Republicans and small-government advocates for the Ex-Im Bank to be wound down, arguing it has a vital role in preserving U.S. manufacturing jobs, the Journal reported.
7. -- Micron (MU) - Get Micron Technology, Inc. Report said fiscal third-quarter earnings rose to $806 million, or 68 cents a share, from $43 million, or 4 cents a share, a year earlier.
Adjusted earnings in the quarter were 79 cents a share; analysts were expecting 70 cents.
Revenue rose to $3.98 billion from $2.32 billion. 
8. -- Monsanto (MON) , the world's largest seed company worth $64 billion, recently explored a $34 billion takeover of Swiss rival Syngenta (SYT) in a transaction that would have allowed the U.S. firm to move its tax location to Switzerland, Bloomberg reported.
The deal is now defunct. according to people familiar with the matter. However, the reported deal is another sign of how U.S. firms in many sectors are trying to avoid corporate taxes by moving their headquarters overseas, Bloomberg noted.

9. -- Abbott (ABT) - Get Abbott Laboratories Report said it reached a deal to buy Russian drugmaker Veropharm for up to $495 million.
10. -- Walgreen (WAG) is forecast to post fiscal third-quarter earnings of 94 cents a share on revenue of $19.48 billion. 

How Delta Plays Politics in Washington: Who Needs Eric Cantor?
Dunkin Donuts Preparing to Crush Krispy Kreme in California
How Intel Wants to Be More Than Just a Chip Company

-- Written by Joseph Woelfel

To contact the writer of this article, click here:Joseph Woelfel
To submit a news tip, send an email to:tips@thestreet.com.