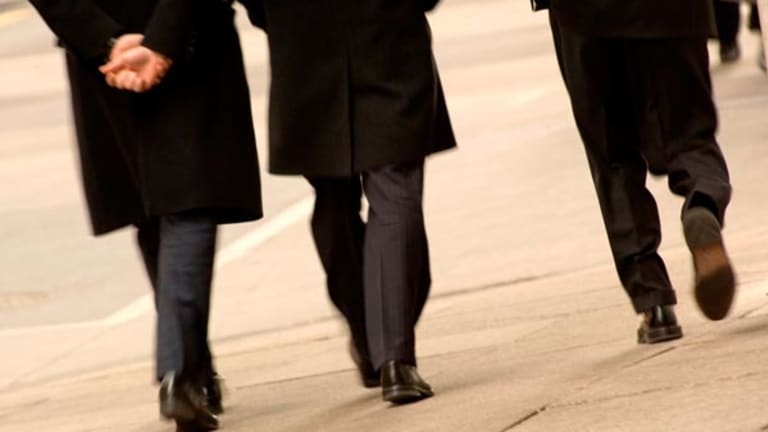 Publish date:
June 22 Premarket Briefing: 10 Things You Should Know
U.S. stock futures are rallying as a potential Greek debt deal lifted a cloud over U.S. markets too.
U.S. stock futures are rallying as a potential Greek debt deal lifted a cloud over U.S. markets too.
Updated from 7:11 a.m.
NEW YORK (TheStreet) -- Here are 10 things you should know for Monday, June 22:
1. -- U.S. stock futures were rallying as a potential Greek debt deal lifted a cloud over U.S. markets too.
European stocks are strongly up as a resolution to the Greek debt crisis seems at hand -- for now, anyway. The European Central Bank has once again raised the limit on the emergency loans available to Greek banks. London's FTSE 100 index was up more than 1%; Paris's CAC 40 and Frankfurt's DAX were both up nearly 3%.
Asian stocks were widely mixed. Tokyo's Nikkei 225 and Hong Kong's Hang Seng both rose more than 1%, but the Shanghai Composite cratered 6.4%.
2. -- The economic calendar in the U.S. on Monday includes the Chicago Fed National Activity Index at 8:30 a.m. and existing home sales data at 10 a.m.
3. -- U.S. stocks on Friday sank on fears about Greece's heavy debt load.
The Dow Jones Industrial Average (DIA) - Get Report fell 0.55% to 18,015.95. The S&P 500 (SPY) - Get Report sank 0.54% to 2,109.99. The Nasdaq (QQQ) - Get Report dipped 0.31% to 5,117.00.
4. -- A Greek debt deal -- at least for the short term -- seemed reachable as Greek Prime Minister Alexis Tsipras presented what he called a "permanent solution" to the country's debt problems to other European leaders. An emergency summit is being held in Brussels on Monday to try to resolve the uncertain debt terms and to guarantee that Greece will not default on its debt.
A deal would allow Greece to extend its debt repayments and to remain on the euro currency.
5. -- Health insurance company Cigna (CI) - Get Reportrejected a $47 billion offer from its rival Anthem (ANTM) - Get Report. Cigna's board said that the buyout offer was too low and that the deal wouldn't benefit shareholders. Anthem's offer was an 18% premium to the value of Cigna shares at Friday's close.
The offer is part of a larger wave of pending mergers in the health care market. Meanwhile, Cigna and Aetna (AET) were both looking at a possible acquisition of Humana (HUM) - Get Report. And UnitedHealth (UNH) - Get Report recently made a move to buy Aetna. The health care companies are looking to mergers to increase efficiency in their markets.
In premarket trading, Cigna stock was up 8.7%. Anthem stock was rising by 2.9%.
6. -- Natural gas pipeline maker Williams Companies (WMB) - Get Report is considering a takeover offer for $48 billion. Williams said the offer was unsolicited and that it undervalues the company. Although Williams did not mention the potential acquirer, it is likely Energy Transfer Equity (ETE) , according to reports.
Williams is in the midst of acquiring Williams Partners (WPZ) , a separately listed natural gas company, although that deal would need to be dropped for Williams Companies to accept the takeover.
In premarket trading, Williams Companies stock was up 28.4%.
7. -- Crude oil prices were rising, as West Texas Intermediate crude neared $60 a barrel and Brent crude oil was over $63 a barrel. Oil prices have risen 35% since January after hitting six-year lows.
8. -- A Transportation Department audit of the National Highway Traffic Safety Administration found that the organization isn't doing enough to protect against or respond to car and truck defects and problems. One of the biggest such shortcomings was the NHTSA's failure to catch the General Motors (GM) - Get Report ignition switch failure on millions of cars, a problem which killed some drivers. GM has so far paid a $35 million fine and recalled 2.6 million cars over the switches.
The Senate Commerce Commission is looking into the NHTSA in hearings this week. It's unclear what changes could be forthcoming, or how they would affect the car companies or consumers.
9. -- French infrastructure group Bouygues (BOUYF) saw its shares rise 13.8% after billionaire Patrick Drahi's Altice (ATCEY) offered about $11 billion to buy Bouygues Telecom, France's third-largest mobile phone service provider. Altice made the offer through its cable and mobile phone company Numericable-SFR (NUMCF) .
10. -- The earnings calendar Monday includes Carnival (CCL) - Get Report before the opening bell and Micron Technology (MU) - Get Report and Sonic (SONC) after the closing bell.