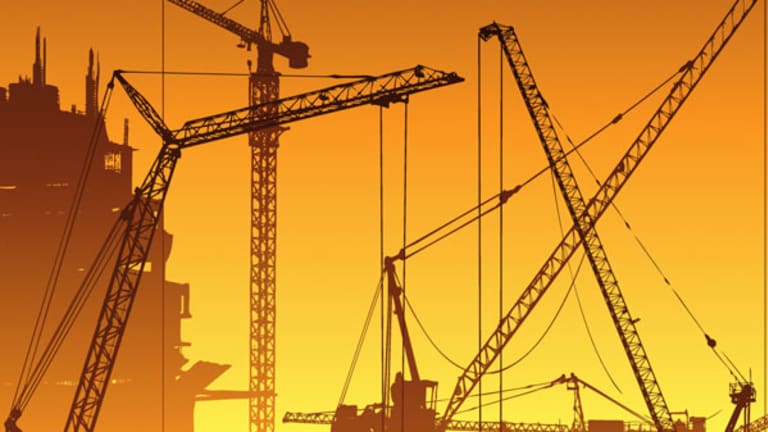 Judge to US Airways: Pilot Pact Can Eschew Disputed Seniority List
US Airways pilots, locked in a seniority dispute since 2005, may finally have a way out. But legal obstacles remain.
US Airways pilots, locked in a seniority dispute since 2005, may finally have a way out. But legal obstacles remain.
PHOENIX -- (
) -- A proposed decision by a U.S. District Court Judge in Phoenix could enable
US Airways
(LCC)
and its pilots to restart contract negotiations, which ground to a halt five years ago because of a bitter battle over pilot seniority.
The proposed ruling, suggested Tuesday by Judge Roslyn Silver, apparently will say the airline and its pilots union can negotiate a contract that does not include an arbitrators' controversial 2007 seniority list. A dispute over the list has deeply separated pilots ever since the 2005 merger between US Airways and America West.
Silver's ruling would not, however, disenfranchise supporters of the list proposed by arbitrator George Nicolau. Rather, it would delay the possibility of legal action on a contract until a contract actually exists -- in the court's terms, until the issue is "ripe." In that regard, Silver reiterated the findings of a 2010 ruling by a U.S. Appeals Court in San Francisco, which had overruled a previous ruling on the simmering dispute by a different judge in the Phoenix court.
So the likelihood of further legal action -- by America West pilots, the airline, or both -- remains.
Silver on Tuesday heard a request by US Airways for a ruling on whether it must accept the Nicolau award or whether it can negotiate a contract that doesn't include the ruling. The carrier has said it simply wants to negotiate a contract without being liable afterwards.
The hearing lasted about an hour and 20 minutes. More than 100 pilots, nearly all of them from America West, attended, spilling over into the empty jury box where Silver allowed seating. She began the session by saying she had written a proposed ruling, then asked attorneys for the three parties -- the airline, USAPA, and the west pilot group - if they sought any alterations. She heard oral testimony and said she will issue a final ruling shortly.
Although pilots from predecessor US Airways agreed to binding arbitration on seniority, they generally felt so disenfranchised by Nicolau's list that they voted to leave the Air Line Pilots Association after 57 years and to create a new union, the U.S. Airline Pilots Association. The list's most controversial component placed a 56-year-old pilot with 17 years at US Airways, who was never laid off, behind a 35-year-old America West pilot with a few months on the job. In hundreds of similar cases, east pilots with 15 or more years at the carrier went behind west pilots with just a few years.
In a statement following Tuesday's hearing, the USAPA declared that Silver's proposal "if it becomes final, will grant summary judgment to USAPA, holding that USAPA is free to pursue any seniority proposal, and need not advance the Nicolau award."
Reaching out to west pilots, USAPA said that its attorney "reiterated that USAPA was prepared to engage in serious, genuine discussions with the west pilots over the seniority proposal, and was hopeful the parties would continue to work together to achieve a new comprehensive collective bargaining agreement."
Added union President Gary Hummel: "USAPA stands ready to negotiate a contract for all of our 5,000 pilots, whether through a merger or otherwise. We are long overdue a contract that brings us up to par with our peers at other airlines such as
Delta
(DAL) - Get Report
and
United
(UAL) - Get Report
. Now that this obstacle has been removed, we will immediately petition the National Mediation Board to resume Section 6 contract negotiations."
Mark Burman, spokesman for Leonidas, an association of west pilots, called USAPA's statement "a gross overstatement and a huge disservice to the pilot group.
"They are way ahead of the game," Burman said. "They want to say 'free at last, free at last,' but USAPA cannot legally evade 'the Nic' without a legitimate union objective and a modification to the transition agreement (between the carrier and its pilots.) This requires written agreement with the company. At present the company appears to know it has serious potential legal liability if it (agrees)."
A US Airways spokesman said the carrier would have no comment until Judge Silver issues her final ruling.
According to a former America West pilot who attended the hearing and asked not to be named, attorneys for the three parties presented these arguments: The US Airways attorney initially said the judge's proposed ruling does not sufficiently protect the carrier. The America West pilots' attorney said that if a new contract includes the date-of-hire seniority list espoused by USAPA, west pilots would consider that to be an indication of collusion between the carrier and USAPA. The USAPA attorney said the union takes seriously its duty to represent pilots from both groups.
-- Written by Ted Reed in Charlotte, N.C.
>To contact the writer of this article, click here:
Ted Reed