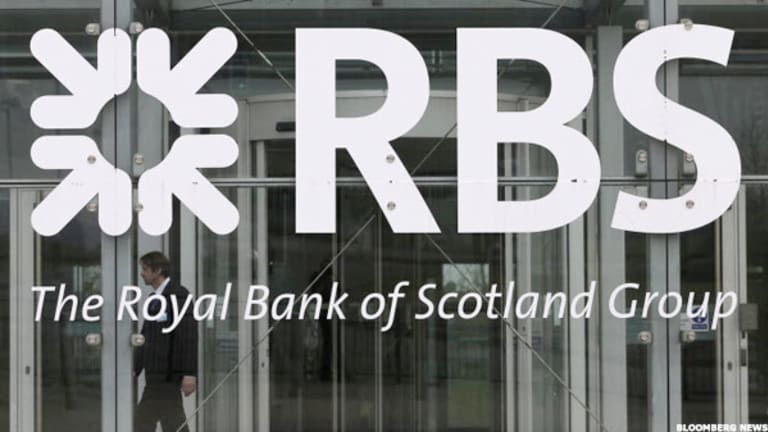 Judge Gives RBS Until July 1 to Settle with Shareholders, Avoid Trial
RBS has already offered a settlement of about $1.3 billion.
A judge ruled that the Royal Bank of Scotland  (RBS) has until July 1 to come to a settlement with shareholders and avoid a trial over the bank's nearly $16 billion cash call during the financial crisis in 2008. 
RBS has already offered the thousands of shareholders that are a part of the lawsuit against the bank $1.3 billion to settle. The bank, which is 70% state-owned, has denied any wrongdoing.
Investors representing 87% of the 4 billion pound damages have already settled with RBS, but the remaining group of litigants contains thousands of current and former employees. 
Shares of RBS were higher by over 1% at the start of trading this morning.
Stocks have rebounded following a sharp sell off last week. Jim Cramer believes the rebound is real and gives investors advice on how to play the market going forward.