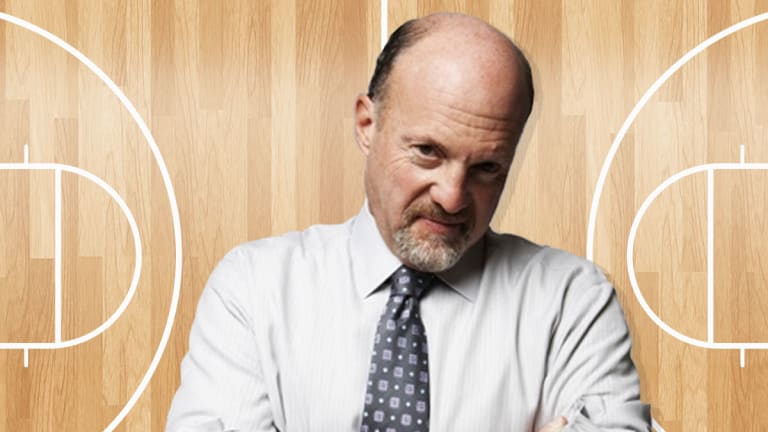 Join Jim Cramer's Market Madness Bracket Challenge
March is here! Find out if your tournament bracket can top Jim Cramer's
March is here as is your chance to compete against Jim Cramer's bracket in TheStreet's Stock Market Madness Bracket Challenge. 
The NCAA is holding its annual basketball tournament this month, and you can get in on the action with Jim Cramer and TheStreet. 
Go with Villanova? Michigan? Yale? Gonzaga? Find out Jim's picks and the process he uses and then make your own bracket.
You have a day to join Jim Cramer's Market Madness Bracket Challenge before the first game tips off and brackets lock at 12:15 pm on Thursday, March 21. Watch Cramer pick his winners, the upsets and the method he uses to fill out his bracket.
All you need is an email to sign up. Click the link here, follow the instructions, fill out your tournament bracket and you will be entered to compete against JC.