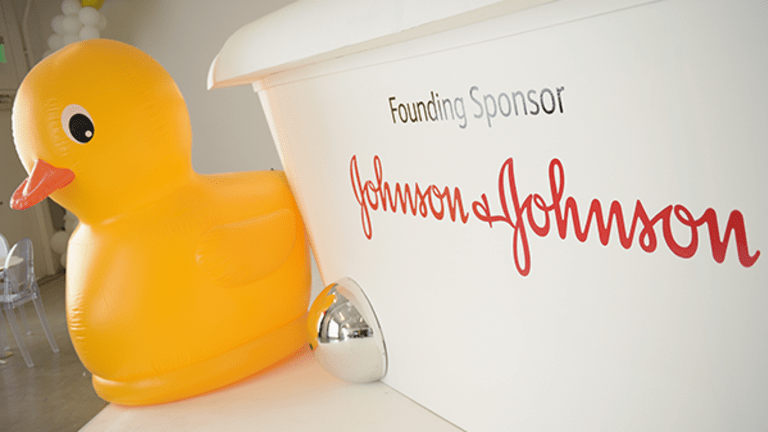 Johnson & Johnson Unit Sues to Block Sale of Copy of its Rheumatoid Arthritis Drug
South Korea's Samsung Bioepis is looking to sell its version of the drug in the U.S.
Janssen Biotech, a subsidiary of Johnson & Johnson (JNJ) , filed a lawsuit in New Jersey to block the sale of Samsung Bioepis' biosimilar version of its rheumatoid arthritis drug, Remicade.
"We have filed a lawsuit against Samsung to investigate whether their biosimilar infliximab infringes on our manufacturing process patents for Remicade," Janssen said in a statement to Reuters. 
"We are confident we do not infringe Janssen's patents," South Korea's Samsun Bioepis told Reuters. "We will take all necessary measures against Janssen's attempts to violate patient rights and deny patient access to effective, lower cost treatment options."
Remicade is Johnson & Johnson's best selling drug, with $5 billion in U.S. sales annually.