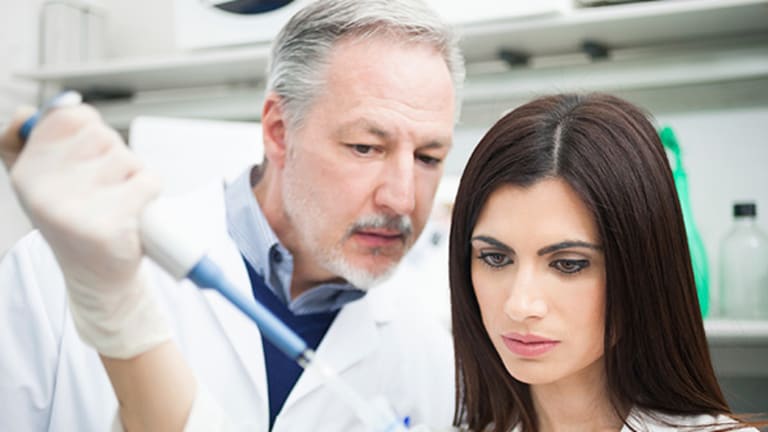 Johnson & Johnson's New Prostate Cancer Drug Might Make Pfizer Sick
The companies are competing for approval for drugs that treat prostate cancer, the second most common cancer in men.
Impressive results from a Johnson & Johnson (JNJ) - Get Report prostate cancer drug called Zytiga might spell trouble for Pfizer (PFE) - Get Report  , MarketWatch reports.
Research results suggest Johnson & Johnson's Zytiga could be bumped ahead of Pfizer's Xtandi on the list of drugs awaiting approval.
Whichever drug wins approval first could gain a major commercial advantage over the other. The drug approved second could generate as little as one-third the revenue of the first drug approved, MarketWatch notes.
Johnson & Johnson shares have traded up 6% in the last month, while Pfizer dropped over 4% in the same period.
Currently, J&J shares are slightly higher, while Pfizer's are slightly lower in mid-afternoon trading.
Jim Cramer and Real Money columnists discuss the latest from President Donald Trump and the GOP's efforts to repeal and replace the Affordable Care Act. See which stocks they are discussing and get his insights or analysis with a free trial subscription to Real Money.