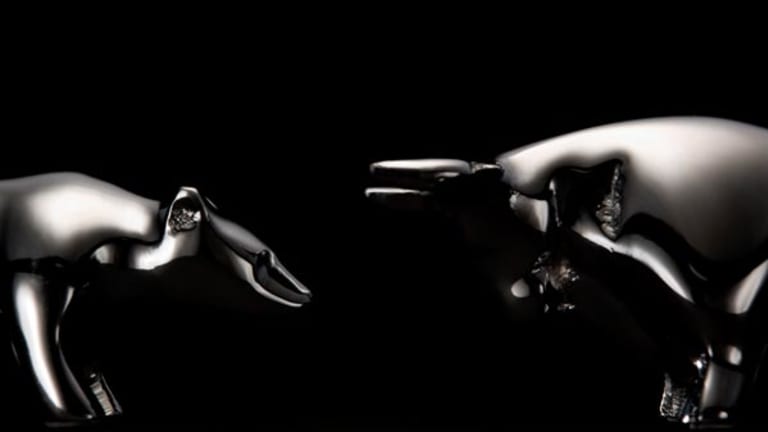 NEW YORK (TheStreet --- It's been one year since the Jumpstart Our Business Startups (JOBS) Act was passed with the intention to reduce red tape and costs for initial public offerings. The theory was that by doing this and creating crowdfunding for companies, the IPO market would take off. Unfortunately, the only thing created has been a crowdfunding cottage industry, but no crowdfunded IPOs.
Part of the problem is that the
Securities and Exchange Commission
hasn't passed any crowdfunding rules or regulations this year. Next week, Mary Jo White goes before the Senate for approval as SEC chief. She's expected to get the nod and would probably be at her desk by month's end. She has already stated that this is a priority for her and it would be an easy way to hit the ground running. Rules can be proposed and opened up for the public comment process and while that is happening the SEC can fix and tweak them. So it's realistic to think there will be rules by the end of the summer at best and the end of the year at worst.
In the meantime, many crowdfunding companies have been established as they gear up for the opening of the market. How these sites will make money is still unknown. Do they charge the investors? Do they charge the companies for listing? How do they pay for due diligence? Sara Hanks, CEO of
Crowd Check
, believes portals will be made to do something with regards to vetting companies.
"Portals will have some responsibilities and will not be burden free," said Hanks. CrowdCheck was created to do the due diligence for crowdfunding sites and can also guide crowdfunding companies through the process of going public.
Due diligence will be very important because of all the worry about the quality of the companies on these sites. "Only the less attractive companies would choose the Web sites. The more attractive ones will continue to go the traditional route," said Rory Eakin of
CircleUp
. His company connects accredited investors with consumer entrepreneurs. He pointed out that it's easy for technology companies to raise cash, but that other industries don't play as well. That's why CircleUp focuses on tangible products like organic baby food. Potential investors can walk to a grocery store and see the product, which is especially helpful in a category that is underrepresented by venture capital companies.
There is even now a crowdfunding organization that promotes best practices for the platforms. So far, 37 Web sites have been awarded a ribbon of accreditation. The organization also has advertisement for lawyers, webinars, research and even conventions.
Crowdfunding for IPOs may not be in business yet, but they are open for business. It also looks as if each crowdfunding site will focus on specific sectors.
Return on Change
is one example. This site will concentrate on green technology and clean technology. CEO Sang Lee thinks that sector concentration will make it easier for portals to vet the companies since they will be comparing apples to apples. It will also make it easier for investors that are looking for a specific area for investing. Lee's company is already doing private placements as they await crowdfunding rules.
Clearly, not all of these crowdfunding sites will survive and investors will have a difficult time choosing one over another, as will the companies. Of course, there is no market for these crowdfunded shares. Maybe that will be the next cottage industry; maybe a crowdfunded exchange. Perhaps, money can even be raised for the crowdfunding exchange on a crowdfunding site.
--Written by Debra Borchardt in New York.
>To contact the writer of this article, click here:
Debra Borchardt
.
Disclosure: TheStreet's editorial policy prohibits staff editors, reporters and analysts from holding positions in any individual stocks.