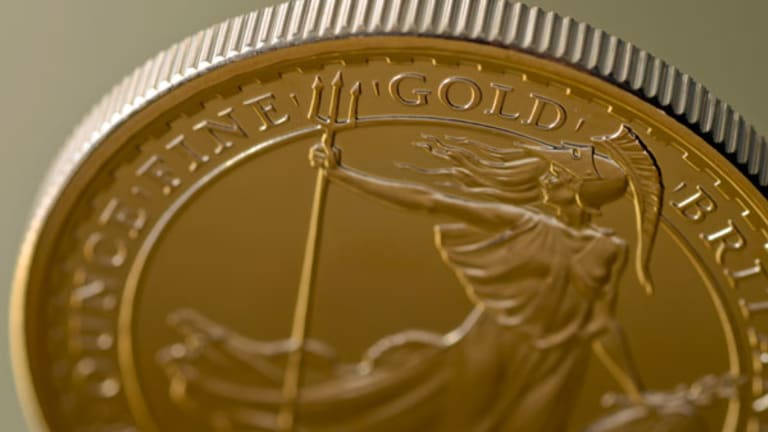 Publish date:
Jim Rogers Loves China
The global investor says Jim Chanos is dead wrong on China and he is still investing in the country.
The global investor says Jim Chanos is dead wrong on China and he is still investing in the country.
NEW YORK (TheStreet) -- Jim Chanos, founder and president of Kynikos Associates, is shorting
saying the nation's economy is on the treadmill to hell. Legendary contrarian investor,
, disagrees.
Rogers moved to Asia in 2007 saying that all smart investors should do the same and that it was similar to moving to New York City in 1907. Rogers is invested in Chinese stocks, euro, dollar, renminbi, and is long commodities and short U.S. bonds.
But cries that China is a bubble have reached a fever pitch this year and the country's rising
inflation
seems to support these worries. China reported over the weekend that the Core Consumer Price Index for November soared 5.1% year over year compared to 4.4% in October. The country has raised the amount of money banks must hold in their reserves six times in 2010, the most recent attempt on Friday, in order to curb rising inflation.
Many investors are concerned that China, credited with jump-starting the global economic recovery, will be forced to raise key interest rates which could crimp growth as well as consumers' purchasing power.
Chinese officials themselves have promised a more "prudent" growth strategy, focusing where it grows and taming inflation, but aggressive steps have not yet been taking. China seems to be avoiding raising interest rates in order to keep its local currency low.
The stock market picture is mixed. On the one hand,
iShares FTSE/Xinhua China Index
(FXI) - Get Report
is up a modest 2.5% but a series of Chinese initial public offerings in the U.S. have been met with huge investor interest.
Dangdang
(DANG)
, which has been dubbed the Chinese
Amazon
(AMZN) - Get Report
, saw average volume of 21 million shares on the second day of trading on the
New York Stock Exchange
.
I recently sat down with Rogers to see if he was worried about slowing growth in China and how he is investing.
What kind of growth do you see in China
?
Rogers
: I have no idea. I know that it's booming. I know that every time I go to China, and I've being going to China for 26 years -- the first time I went it was 1984 -- and I assure you China is growing very rapidly and doing a lot of things right. Whether it's 8% or 12%, I mean you look at the Indians. Who can believe the Indian
growth number; certainly not me.
I've been going to India for many years too and I know they're not growing as fast as China but they claim to be. The Indians wait for the Chinese to announce their growth numbers and then they announce theirs. They want to make sure they are in the same league. But all of these numbers are made up; you must understand that by now.
So when you said in 2007 that any smart investor should move to Asia, do you still feel that way
?
Yes, I certainly feel that way. In my view the 21st century will be the century of Asia just as the 20th century was the century of the U.S.
And is China the country in Asia to look at or are there other countries that you think will be more strong going forward
?
I think that the 21st century will be the century of China. I didn't move to China. I moved to Singapore for a variety of reasons namely because there's so much pollution in China, which by the way is going to be a great opportunity for somebody. The Chinese are spending huge amounts of money trying to clean up the pollution. But I didn't want to breathe all that bad air ... But, yes, I think there will continue to be fabulous opportunities in Asia.
Now we've heard recently the WikiLeaks claims that China is inflating its GDP and the country's growth isn't real. Do you think that's true
?
I'm sure they are. We are too, everybody is. I mean America says there's no inflation. You must shop, you know there is inflation. I mean do you believe any government numbers from any government from anywhere in the world? If you do, you are going to go to the poorhouse very quickly. Most government numbers are phony.
How heavily invested are you in Asia
?
A lot. I don't have a committee I have to answer to so I don't sit and figure these things out every day but lots. I own the renminbi and I own lots.
Is China primarily your investment in Asia
?
As far as stocks? Yes. My stock investment is almost entirely in China. I don't own too many stocks around the world. My portfolio is mainly in commodities because if the world economy gets better commodities will do well because there are shortages. If the world economy does not get better, real assets, commodities, are probably the best place to be because they are going to print more money. Printing money is the wrong thing to do but they don't know anything else to do so they'll just print more money. Throughout history when people have printed money, it's been good for real assets.
Now when you say world economies get better and that that will be good for commodities what about dollar-backed commodities? Won't that hurt those prices
?
It won't matter if the dollar goes up, if the dollar goes down, it doesn't matter. I mean they're denominated in dollars but if the dollar goes down, say, something's got to go up against it and one of the things that will go up will be commodities.
Plus, there's shortages developing in commodities. I don't know if you've tried to buy any tin recently or any rubber recently or any cotton even. Shortages are developing everywhere no matter what currency the commodity is denominated in.
Don't miss my next Q&A with Rogers as we break down the commodity landscape and he reveals his favorite commodities to buy right now.
--
(SYMBOL) by Alix Steel in
New York.
>To contact the writer of this article, click here:
Alix Steel
.
>To follow the writer on Twitter, go to
.
>To submit a news tip, send an email to:
.
Disclosure: TheStreet's editorial policy prohibits staff editors and reporters from holding positions in any individual stocks.