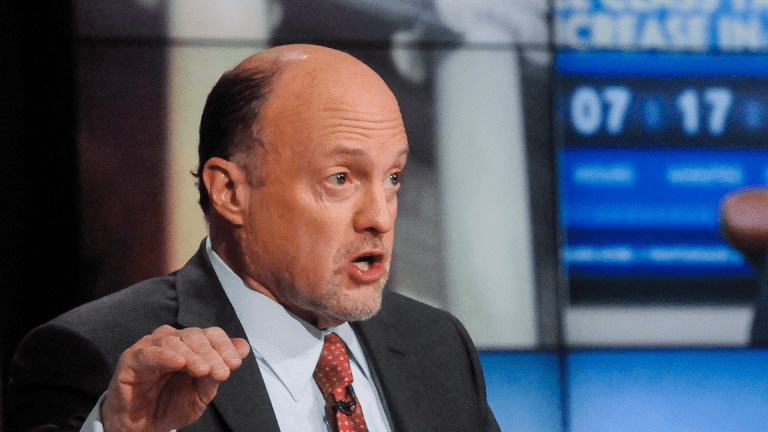 Jim Cramer Unveils the 10 Best Stocks for a Market Pullback
Join Jim for an exclusive conference call with his Action Alerts PLUS club for investors.
Join Jim Cramer's Action Alerts PLUS club for investors and listen to his latest exclusive conference call for members, in which Jim unveiled the 10 stocks he likes for the market's current pullback.
It's been a crazy month on Wall Street, with the Dow Jones Industrial Average down 800 points one day and up 500 another. That's why Jim compiled a list of his best stock picks for the current environment. He also talked about what headwinds and tailwinds he sees in the market for the rest of 2018 and beyond.
Jim's call is only available to Action Alerts PLUS members, but you can sign up for a 14-day free and listen to a full replay.
AAP members automatically get free access to all of Jim's monthly VIP calls, along with:
A rundown of all stocks that Jim's AAP charitable trust currently holds;
Custom research throughout every trading day from Jim and his team of stock-market analysts;
E-mail alerts that give you a chance to buy or sell a stock before Jim and the team make any trade for the charitable trust.
You can watch a full rewind of Jim's latest video call here.
Employees of TheStreet are restricted from trading individual securities.