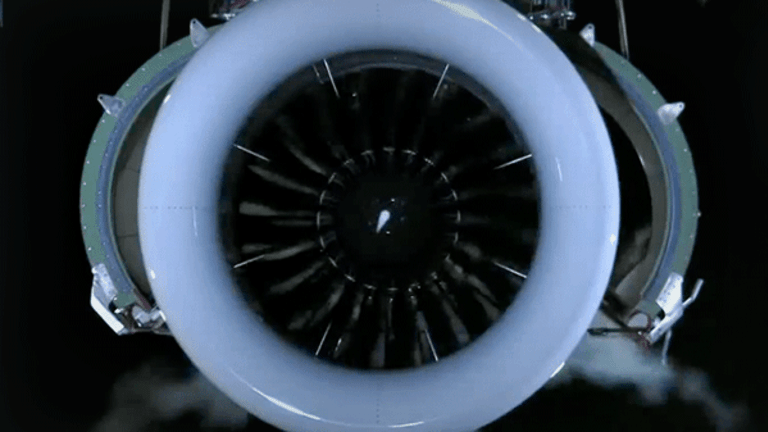 Jim Cramer: United Technologies Had a 'Pretty Good' Quarter
Shares of United Technologies were sinking on Wednesday after reporting fourth quarter earnings, roughly in line with analysts' expectations.
Shares of United Technologies (UTX) - Get Free Report were lower in afternoon trading on Wednesday after reported roughly in-line fourth quarter earnings prior to Wednesday's open.
"United Technologies [had] a December analyst meeting, in which [CEO] Greg Hayes was very thorough and nothing has happened since then," TheStreet's Jim Cramer said from the floor of the New York Stock Exchange Wednesday morning. "Other than some diminution of orders coming out of the Middle East."
"MiddleEast sales saw the pressure from the - all the reduction that we've seen prior quarter, then were actually down 35% year over year for commercial HVAC and nearly 40% down year over year for the Otis new equipment business," United Technologies Akhil Johri said on the conference call.
Other than some of the "softness" and oil headwinds experienced within the Middle East region, Cramer still called the quarter "pretty good" and asserted that its aerospace business remained very strong. "That's good news because aerospace is in bull market mode."