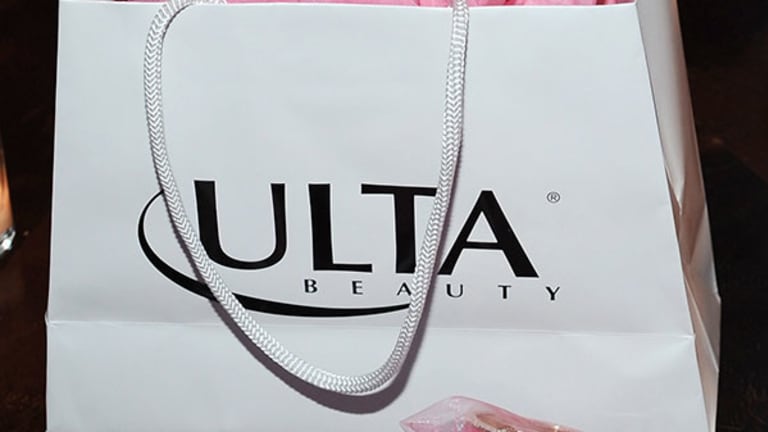 Jim Cramer -- Ulta Earnings Were Good but Not Great
'This is the curse of high multiples,' Cramer says about one of his favorite companies.
Ulta Salon, Cosmetics & Fragrance (ULTA) has been one of Jim Cramer's long-time favorite stocks. But shares are now down more than 11% over the past five days, largely driven by the selloff last Thursday after the company reported earnings. 
Shares are down 2.5% Tuesday, but are still up 34% on the year and 55% over the past 12 months. 
So what happened? Simply put, Ulta's valuation got too high, Cramer, the co-manager of the Action Alerts PLUS portfolio, said on CNBC's "Stop Trading" segment. 
"This is the curse of high multiples," he reasoned, explaining that Ulta still reported good numbers. However, investors needed great numbers, not just good numbers, for the stock to move higher. 
This is not an anomaly, this is just what happens with growth stocks, Cramer concluded. 
At the time of publication, Cramer's Action Alerts PLUS had no position in companies mentioned.