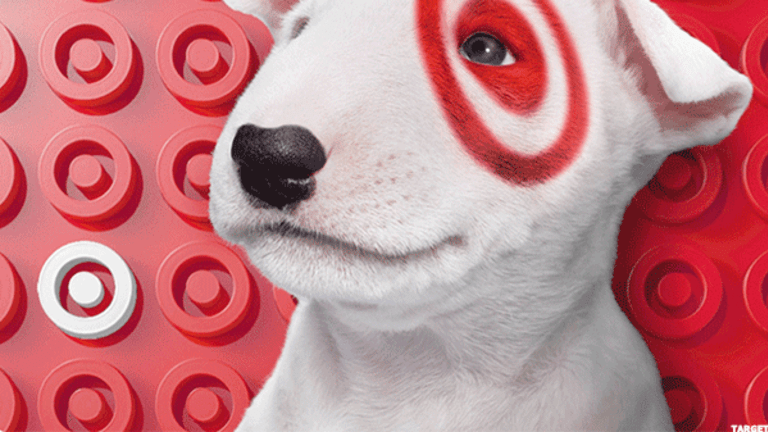 Jim Cramer: Target May Be its Own Worst Enemy
TheStreet's Jim Cramer explained that the success of Target's online business is having a substantial negative impact on its brick and mortar stores.
The cannibalization of Target,  (TGT) - Get Target Corporation Reportthe subject of a recent Real Money piece penned by the TheStreet's Jim Cramer, illustrates perhaps one of the most fascinating, yet sad stories within retail.
In the piece, Cramer notes that the success of Target's online business is destroying the foot traffic directed into its brick and mortar locations.
"Digital grew a phenomenal 40% those last two months of the year," Cramer wrote. "But bricks and mortar fell 3%. CEO Brian Cornell cited the costs of the accelerated mix-shift from the bricks and mortar to digital as part of the disappointment."
He continued that for "several years" now the stress has been on Cornell to enhance the digital business to adapt to new consumer trends, but questioned how well did he do?
"The more I looked at Target, the more I realized that that is the fundament of what the problem is," Cramer said from the floor of the New York Stock Exchange Monday morning. He contended the overwhelmingly positive results online, hurt physical retail locations.
"So, it seems that we are now at that moment where the better you make the ecommerce, maybe the worse that the store does, particularly if you're Target," he said. Another substantial hurdle Target is left to leap over is its investment in food.
"There's really kind of a remarkable problem they have because what is their advantage in food?" Cramer questioned. "Suddenly you have Target spending a huge amount of its space on something that is minus low single digits which is food, and then something that is minus high single digits which is electronics and entertainment."
Target is significantly "challenged" currently, Cramer continued, while also cautioning investors that it purchases a lot of product from overseas, something the 45th President of the U.S. doesn't seem too keen on promoting.