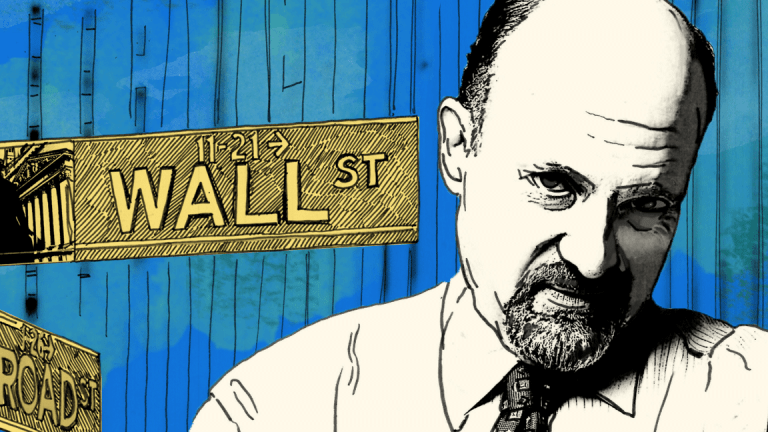 Jim Cramer's Best Tweets to Help You Get Through This Nasty Stock Market Selloff
The stock market took a nosedive this week, but TheStreet founder Jim Cramer has been offering up plenty of sage advice on Twitter.
This week's stock market nosedive doesn't appear to be letting up.
On Friday, Feb. 9, the Dow Jones Industrial Average pared earlier losses to trade higher 0.51%. The S&P and Nasdaq followed suit, up 0.7% each.
Any losses tallied by the closing bell Friday will follow up a savage Thursday, Feb. 8, that saw the Dow shed 1,033 points, or 4.15%. The S&P declined 3.75% and the Nasdaq plunged 3.9% Thursday.
As Treasury yields skyrocketed and the Cboe Volatility Index surged more than 20% Thursday, the Dow fell below 24,000 for the first time since November 2016 in its second-biggest point decline in history. The S&P dipped under its 100-day moving average and hit a new low for the week.
The stock market is on track for its worst week since the financial crisis in 2008, so what's an investor to do? TheStreet's founder and Action Alerts Plus portfolio manager Jim Cramer has been tweeting out pieces of market wisdom all Friday long.
Here are the highlights from Cramer's timeline Friday as Wall Street hunkered down for another day in the red.