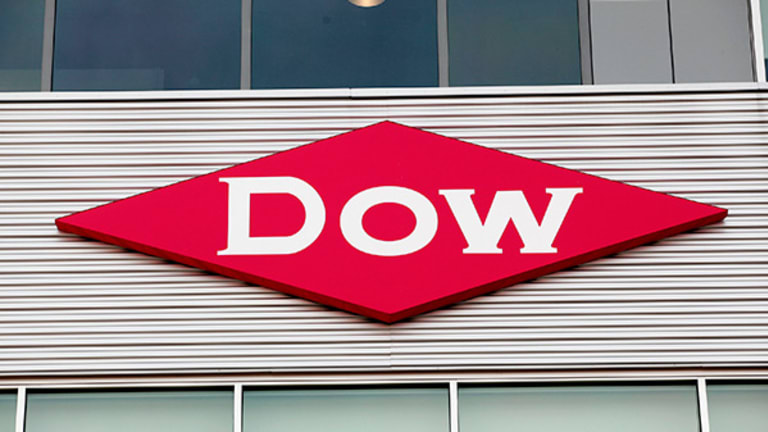 Jim Cramer's Bear Market Shopping List: 15 Stocks to Buy Now
TheStreet's Jim Cramer is going shopping -- for beaten down stocks that could be bargains in this challenged market, that is.
TheStreet's Jim Cramer is going shopping -- for beaten down stocks that could be bargains in this challenged market, that is.
Editors' pick: Originally published Jan. 19.
TheStreet's Jim Cramer is going shopping -- for beaten down stocks that could be bargains in this challenged market, that is.
But following last week's crushing market selloff, how -- and where -- do investors put money to work if they want to buy stocks? That's where Cramer comes in.
Cramer acknowledges in this morning's column My Shopping List for the Big Market Weakness, Part 1on Real Money, that the stock sell offs have been "severe, myriad and sickening."
"Without the Fed saying 'we're done for a while,' or China coming back, as viewed by its stock market and the pitiful Baltic Freight Index (which is at an ultra-low 373) and oil bottoming by, say $25, I don't know how we can mount a rally and reverse the direction of so many stocks," Cramer wrote.
"But if you leave the table now, with the S&P oscillator about to take out its lows of 2011 when there was worldwide systemic risk instead of a cyclical downturn as we are having, you could regret it," he warns.
Over the weekend, the Mad Money host set up parameters for screening S&P 500 stocks, looking for companies "selling below a market multiple of 16x for the S&P 500 with an above-average 3.75% yield and a dividend that I think is not only sustainable but can grow," he wrote.
Immediately, that eliminated oil and oil-related stocks. And while there were plenty of stocks with yields north of 3%, there were few companies with yields over 3.75%, he noted.
"I think we would all agree that anything less than 3.75% in this environment isn't enough protection given that it's pretty easy to see an 8% decline in the indices morph into an 11% selloff, so that's where I have chosen to make a stand," Cramer wrote.
The list is across sectors. "On average, these stocks are cheap on both last year's earnings and this year's estimates and they can afford to pay you that protection. They will most likely bounce on any good news and preserve the downside given how scant the yield is on the 10-year," he wrote.
Cramer eliminated two high-yield stocks, Caterpillar and Seagate, over concerns about the companies as well as real estate investment trusts and utilities, with the exception of one stock.
Here are the beaten down high-yield stocks from the screen that Cramer likes, along with his commentary about each stock. Also, TheStreet notes if a stock is a part of Cramer's Action Alerts PLUS Charitable Trust Portfolio.
data by
1. American Electric Power
American Electric Power (AEP) - Get Report is the only utility Cramer likes.
"I see no reason to list others as the group is very expensive," he wrote on Monday. "It's a safe haven that's being too sought after for my taste."
Cramer's Action Alerts PLUS owns American Electric Power in its portfolio, a position that was initiated last week for several reasons.
For one, the stock adds diversification to the portfolio. "As can be seen by the stock's relative outperformance against the market during the sustained selloff to begin the year, it is a stable, income-generating name, which is of ample importance during this uncertainty," Cramer wrote in his most recent Action Alert PLUS weekly roundup. "In addition, near-term catalysts should help it outpace its utility peers regardless of the broader market's movements. We like AEP's story as it becomes more regulated -- exiting the merchant generation area and growing the utility side, which will ultimately shine a light on its premium regulated business."
"We view shares as a safe bet in an uncertain time, and while they have rallied over the past month, they are nearly 10% off their January 2015 highs," he wrote. "The initiation goes side by side with our flight to quality, income and stability; the presence of tangible catalysts adds a nice topping to an already strong fundamental story. Our target is $65."
Exclusive Look Inside:
You see Jim Cramer on TV. Now, see where he invests his money and why American Electric Power is a core holding of his multi-million dollar portfolio.
Want to be alerted before Jim Cramer buys or sells AEP?Learn more now.
data by
2. Verizon
Verizon (VZ) - Get Report also has a high dividend yield at 5% and has better growth than AT&&. "I think [there is] some promise in Fios, which is a very strong cable-like offering. Both this stock and T should be able to continue to boost their dividends," Cramer wrote.
data by
3. Ford
Ford (F) - Get Report is in much better shape than it was five years ago.
That said, "the issue is that Ford's been stymied by Latin America and Europe and while Europe has gotten better Latin America has gotten worse," Cramer wrote. "The United States doesn't inspire either. It's telling that the company's most recent guidance was for a flat or slightly up 2016."
Still it has a 5% dividend yield.
Ford is owned by TheStreet's Dividend Stock Advisor.

data by
4. General Motors
General Motors (GM) - Get Report , has raised its guidance and sells for only 6x earnings -- while upping its buyback and bumping its dividend.
"The stock's down from the earnings announcement, though. I like it here and would love it at $28," he said.
And it has a 5% dividend yield.
data by
5. Tupperware
Tupperware (TUP) - Get Report just reported "superior" earnings and "could have a very bright 2016," at least according to [Chairman and CEO] Rick Goings, who recently appeared on Mad Money.
"I think that Tupperware's being brought down by its cohorts, namely Avon and Herbalife, but it is a far superior operator to both and has a strong emerging market following. Its 5.42% yield seems very safe and a dividend boost seems like a distinct possibility," Cramer wrote.
data by
6. Ventas
Cramer likes Ventas (VTR) - Get Report even though "the long knives are suddenly out there for anything that's related to elder care," he wrote. "I think that's a mistake and Ventas is a superior operator. Its 5.78% yield seems outsized to me vs. the consistency that Debra Cafaro has offered during her tenure as CEO."
data by
7. Dow Chemical
Cramer is drawn to Dow Chemical (DOW) - Get Report and believes its 4.2% dividend yield would be higher "if it weren't tying up with DuPont."
Cramer's Action Alerts PLUS portfolio owns Dow Chemical. He is "itching buy more" of the stock. Cramer believes investors are focusing too much on the stock's short-term performance and reiterated a $60 price target in his most recent weekly roundup.
"We hosted Dow Chemical CEO Andrew Liveris on Mad Money this week to get a deeper look into the business and further insight on the impending deal with DuPont," Cramer wrote. "As many are aware, Liveris has long coveted this deal with DuPont, and he wasn't shy about confirming his beliefs in the potential that the combined company brings for shareholders, especially considering the $3 billion in synergies. The merger will allow the combined company (and later the broken-up companies) to have increased focus and better profitability as leaders in their markets."
"Importantly, Liveris also addressed the concerns regarding his company's exposure to China, noting that the current negativity will pass and Dow will flourish," he continued. "The CEO also touted the company's new state-of-the-art facility in Texas that takes shale gas propane to make many of its downstream products -- it is the first of its kind and will shift one-third of the company's products to propane that used to be based off oil and create more efficient processes. Excitingly, the company also introduced its new innovation center, which houses 900 scientists (and will swell to 2,000) with the goal of creating value-add and sustainable products, playing perfectly into Dow's targets for integration, low costs and valuable consumer products."
data by
8. Eaton
Eaton (ETN) - Get Report , at 4.6% yield, "seems very cheap, even though it has missed many estimates," Cramer wrote. "It has more than enough coverage and has tons of flexibility for buybacks or dividend boosts. It's off huge from $65 this past summer to $47 now. Doesn't mean it's cheap at 11x earnings, because the earnings are most likely not there. But it sure is reasonable if you think we aren't going into a recession."
data by
9. International Paper
However, International Paper (IP) - Get Report strikes Cramer as a worthwhile, given its 4.8% yield. "Here's a low-cost producer of a commodity that can escalate in price if we get any worldwide growth. You could do worse than starting a position right here," he wrote.
data by
10. Diebold
Diebold (DBD) - Get Report has an "an awful lot going for it for a stock with a 4.5% yield," Cramer wrote. "It's got a terrific worldwide automated teller network that many think is technologically superior and it has some security software that's part of an overall growth engine. It's got a place in any higher-yielding portfolio."
data by
11. Cummins
Cummins (CMI) - Get Report should have the wherewithal to maintain its 4.6% yield. The company's been very committed to shareholders and has been a regular booster of its payouts, Cramer noted.
That said, "the engine business is in a downturn, the truck business is in a recession and the China business is off a cliff," he wrote. "But these are all cyclical and can change in any economic pickup. If you think that everyone's too gloomy about the industrials, go with this one, not Caterpillar."
data by
12. Kohl's
Kohl's (KSS) - Get Report is Cramer's preferred name among retailers The Gap, Macy's and Kohl's - stores that are either down on their luck or experiencing secular declines. "Of these three, I like Kohl's first because it's just gotten too cheap after being too expensive not that long ago," he wrote. "I know it and Macy's has been hurt by Amazon, but I think that Kohl's has weathered the storm better."
data by
13. Pfizer
Pfizer (PFE) - Get Report is a stock that isn't expected to be on this list because it is among the best-of-breed in pharmaceuticals, but its dividend yield is about 3.9% and a buy, according to Cramer.
"Pfizer's teaming up with Allergan and will then split into three, which is going to create tremendous value," he wrote.
Pfizer is owned by TheStreet's Dividend Stock Advisor.
data by
14. Prudential
Prudential (PRU) - Get Report is another stock not expected to be on this list, but it too has a dividend yield at about 3.9% and a buy, according to Cramer. "After MetLife made its value creation move of spinning out its retail operation I know there's plenty that Pru could do to create value," he wrote.
data by
15. RR Donnelly
RR Donnelly (RRD) - Get Report is splitting into three viable companies. "I think the stock of the printer concern is a buy at 7.9% and I trust the yield, even as it would seem that most don't," Cramer said. "I like the plan that CEO Tom Quinlan's putting forth and it is a real value."