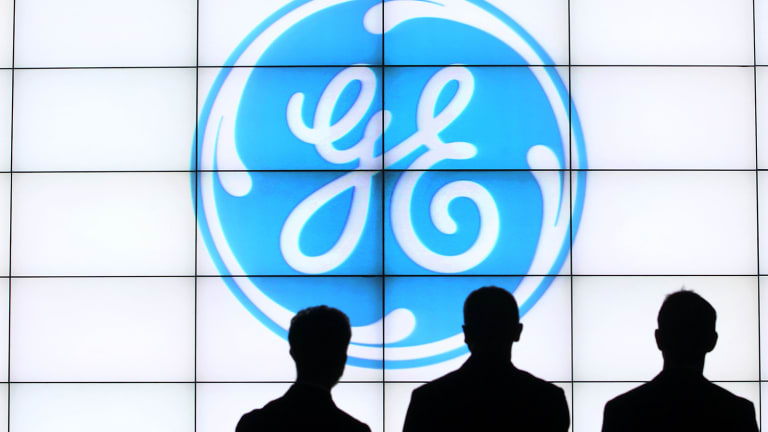 Jim Cramer's 38 'Anointed' Stocks to Add to Your 2016 Portfolio
TheStreet's Jim Cramer believes there is a 'scarcity' of investable stocks, but here's the list of his 'anointed' picks for 2016.
TheStreet's Jim Cramer has a theory on what's ailing the stock market these days.
The theory goes that there is a "scarcity" of investable stocks, with the exception of a handful of winners across sectors.
"I think we are stuck in an era where we are beginning to recognize that we have too many stocks, too many public companies, too many companies that don't warrant our attention or our investment in," Cramer said in prepared remarks for his keynote speech at The Deal Economy: Predictions and Perspectives for 2016 on Thursday in New York City.
These companies are in "all sorts of industries and some industries and sectors themselves that have become irrelevant," he said. It is a theory he is calling the "eco-psychological scarcity factor."
"That phenomenon, I believe, is going to drive investing returns regardless of what the Fed does or who wins the presidency," Cramer said.
Still there are stocks that he calls "the anointed ones" that investors should know about and choose their favorites for their portfolios.
"The scarcity of stocks that can triumph over this environment is extraordinary," Cramer noted. "The companies with the leadership and the books of business that can grow with any alacrity are dwindling fast."
Cramer's list of anointed stocks includes nearly 40 companies, with some sectors avoided altogether and other sectors where he mentions just a few stocks.
"They are not part of a rising tide, they are just trying to stay afloat," he said.
Here's the list of anointed stocks.
data by
1. Facebook (FB) - Get Meta Platforms Inc. Class A Report
Jim Cramer loves Facebook.
"It was always going to be the best example of an amazing business model, something you look at constantly, all day, not just when you come home from work the way television used to be," he said in prepared comments.
"I probably speak to more CEOs than just about anyone in the country. I always hear about the dollars coming from print and television going to Facebook and its colleague Alphabet," he said. "Mind you, not many others, at least for now."
Still the Menlo Park, Calif.-based social media giant faced a challenge by Instagram. Instead, Facebook paid $1 billion and bought the app.
"I think that the company's only going to get stronger as it stretches its reach from 1.5 billion users -- of which 1 billion pretty much check in constantly -- with Oculus, the 3-D game wear and the WhatsApp acquisition," Cramer said.
data by
2. Amazon (AMZN) - Get Amazon.com, Inc. Report
Amazon is the "ultimate gross margin killer -- of everyone else's margins," Cramer said.
"I would often speak to some of the highest quality retail executives in this country and they were always grousing that Amazon played with funny money and wasn't bound by the four walls of same store sales as they were. They were right, but it turned out that funny money built a network with an unassailable moat," he noted. "In 2015 we discovered that the moat could produce a profit that others could only dream of."
data by
3. Netflix (NFLX) - Get Netflix, Inc. Report
Netflix is a bargain, Cramer said.
"Right now the single most relevant television programming is the un-DVR-able ESPN and it has lost an astounding 7 million viewers in the last two years and the cord cutting is snowballing. Netflix is in the opposite trajectory.
But the stock is hard to value, he said. "I tend to look at it as a market capitalization story," he said. "How can this company which is rolling out worldwide use, including China next year, only be valued at about $50 billion. I think that's nuts. $100 billion is more like it. That's because not only is it widely popular and a bargain, but it also one of the greatest hit makers of all time."
After a conversation with Netflix CEO Reid Hastings, Cramer was "astounded" when he was told that "Netflix has never produced a show that there wasn't demand for at least a sequel," he said. "Compare that to the sorry record of the so-much-better-capitalized networks. Pathetic."
data by
4. Alphabet (GOOGL) - Get Alphabet Inc. Class A Report
"Who would have thought that a CFO, not a CEO, but a CFO, could make such a difference here?" Cramer is of course talking about Alphabet's CFO Ruth Porat, who left the Wall Street and headed for Silicon Valley to be the chief financial officer of Google, now Alphabet.
"The toughest CFO I have ever had to deal with, Ruth Porat, at Morgan Stanley, returns to San Francisco and brilliantly splits Google into two," he said. Alphabet "is a winner because everyone else has lost. Many companies have tried to compete in search but they've failed."
What Cramer likes best about Google/Alphabet is YouTube, which hasn't even begun to monetize its assets yet.
"This division is so arrogant, so not worth working with, that people have shied away from giving them obvious sources of revenue streams," he said. "But a little noticed change in management recently will make 2016 the year of profitability culminating with, which I hope will be the NFL international rights contract, the last big sports contract out there."
data by
5. Expedia (EXPE) - Get Expedia Group, Inc. Report
Expedia has become the world's "travel backbone."
"Expedia has made acquisition after acquisition to make traveling seamless," Cramer said. "Sure they take their cut. But what a gross margin expander."
LNKD
data by
6. LinkedIn  (LNKD)
LinkedIn keeps getting stronger by the quarter and its subscription-based revenue stream makes it "the most predictable of the newer internet companies," Cramer said.
data by
7. Palo Alto Networks (PANW) - Get Palo Alto Networks, Inc. Report
Cybersecurity is an important problem that isn't going to get solved any time soon. Palo Alto Networks is the only cybersecurity company that is "best of breed," according to Cramer.
"This is the company that boards trust to create a system -- not bolt one on," he added. "The bolt-on's as well as the post-hack forensic [companies] have seen their day."
data by
8. Salesforce.com (CRM) - Get salesforce.com, inc. Report
Salesforce.com prioritized revenue over earnings and as a result was heavily shorted for it. But now the software company "has now gotten the respect-and the business of countless multi-billion dollar enterprises [that] are trying to figure out what their customers want before others figure it out and take those customers away from them," Cramer said.
Salesforce.com CEO Marc Benioff has added $1 billion in revenue a year for the last eight years.
data by
9. Amgen (AMGN) - Get Amgen Inc. Report
Amgen is one of only five biotech stocks that Cramer likes. "After the vast destruction of literally hundreds of biotechs in the last five years, there are only five that standout as having more than one legitimate revenue stream," with Amgen as one company, he said.
data by
10. Biogen (BIIB) - Get Biogen Inc. Report
Biogen is a second biotech stock that Cramer likes.
That said, earnings possibilities have been "dented" within Biogen's MS franchise due to the media exposing the broad profiteering in the industry. But the "jig has been up for the serial price increasers."
CELG
data by
11. Celgene Corp. (CELG) - Get Celgene Corporation Report
Celgene is the third biotech stock that Cramer likes.
However, Celgene's "Revlimid could be peaking before new drugs from its recently acquired Receptos kick in," he warns.
data by
12. Gilead Sciences (GILD) - Get Gilead Sciences, Inc. Report
Gilead is the fourth biotech stock Cramer likes, but it too has had "dented" earnings possibilities for its Hepatitis C cure due to the media exposing the industry's broad profiteering.
data by
13. Regeneron Pharmaceuticals (REGN) - Get Regeneron Pharmaceuticals, Inc. Report
Regeneron is the fifth biotech stock liked by Cramer, but cautions that it has competition for its next generation anti-cholesterol drug.
data by
14. Pfizer (PFE) - Get Pfizer Inc. Report
Commenting on the impending Pfizer-Allergan merger, Cramer is more confident about the combination after recently speaking with Allergan CEO Brent Saunders on his Mad Money show.
"I have little good to say about old pharma. I think that the combination of Pfizer and Allergan will enable the new company to put on some points and I feel even more strongly about that judgment after speaking with Allergan CEO Brent Saunders on Mad Money," he said.
data by
15. Eli Lilly (LLY) - Get Eli Lilly and Company Report
Cramer likes Eli Lilly's anti-Alzheimer's formulation as its diabetes program.
However, "I can't be wildly bullish on any visible pharmaceutical company given that every price increase will be scrutinized and harangued about by Hillary Clinton, who I think will wage war on the health care establishment in 2016 before failing, like everyone else, including herself in 1992 when it comes to actually fixing it," he said.
data by
16. Bristol-Myers Squibb (BMY) - Get Bristol-Myers Squibb Company Report
Bristol-Myers Squibb has a "tremendous anti-cancer franchise," but like Eli Lilly, Cramer is wary of pharmaceutical companies given the likely greater scrutiny of drug prices with a new president.
data by
17. Nike (NKE) - Get NIKE, Inc. Class B Report
Nike is one of two technology companies posing as consumer companies. The shoe and athletic gear maker is among what Cramer calls the "consumer branded kings" category.
Nike is "a designer of personalized footwear for about a billion people around the world," and it's also seeing a "pick-up in business" in China on top of "already preposterously strong sales," he said.
"That's right, an acceleration in business in China," Cramer said. "You can't make this stuff up."
data by
18. Starbucks (SBUX) - Get Starbucks Corporation Report
The second technology company that is also a "consumer branded king" is Starbucks.
"It wasn't that long ago that people were talking about Howard Schultz's company peaking in the U.S.," Cramer noted. "Incredibly, through technology that allows him to handle all of the lines, and through invention like the Disneyworld, of coffee, the Roastery, he's still accelerating his American rollout. He's way short of stores in this country now that he can push through so many customers are key hours with terrific technology."
Starbucks is also seeing a pick-up in business in China.
data by
19. Under Armour (UA) - Get Under Armour, Inc. Class C Report
Under Armour is another "stealth apparel play." It is the only niche apparel company that can challenge Nike, Cramer said.
For the immediate future though, the unseasonably warm weather -- at least in the Northeast -- has "put a lid on the stock," but "I just don't want to miss this opportunity to own a company that skipped a beat not because of its own product because of a fickle mother nature," he said.
data by
20. Home Depot (HD) - Get Home Depot, Inc. Report
Next year will bring about a "winnowing" of the consumer sector. Who are the survivors?
Home Depot "has the advantage of improving home prices as well as the beginning of a return of stronger household formation in the country," Cramer said. "For seven years homeowners spent on fixing up their homes. Now they are investing, because their homes are going up in value and that's a big psychological difference."
data by
21. Costco (COST) - Get Costco Wholesale Corporation Report
Another survivor is Costco, which profits from membership fees, "something that it could charge a heck of a lot more for judging by the virtually nil loss of members by a recent couple buck increase two years ago," Cramer said. "That's how it can charge so little for those big Samsung TVs."
data by
22. Kroger (KR) - Get Kroger Co. Report
In the supermarket space, there is powerhouse Kroger, which is beating out other chains like Albertsons and Whole Foods.
Kroger is "an unlikely beast of a retailer with the best research in the world for what millennials want," Cramer noted. "Go into a Kroger; it's got side-by-side natural and organic items made by its own house brand that are as cheap or cheaper than the nationally advertised branded versions that may be far less natural and organic. Incredible. The place is a sustainability paradise."
data by
23. Ulta (ULTA) - Get Ulta Beauty Inc Report
Another survivor challenging Amazon? That would be Ulta, the cosmetics, skincare and haircare products chain.
"I think [CEO] Mary Dillon's just getting started with her national roll-out of better priced goods and services," he said.
data by
24. L Brands (LB) - Get L Brands, Inc. Report
As for the mall-based retailers, the only chain doing something worthy, according to Cramer, is L Brands, owner of Victoria's Secret and Bath & Body Works stores.
"I can't recommend a single department store. This is the year we are going to see a major drop off in same-store sales for all. They can survive, they can't thrive, even as their stocks look very cheap versus the rest of the market. They are becoming value traps," Cramer said.
data by
25. Constellation Brands (STZ) - Get Constellation Brands, Inc. Class A Report
There's always been a group of consumer packaged companies that could be counted on for steady revenue. That's history, said Cramer, but there are new companies worth investing in.
Constellation Brands, which produces the Corona and Modelo beer brands, among other beer and spirits. "They are the hottest two beers in the country," according to Cramer. "They were given to this once sleepy wine-and-spirits company by the antitrust division of the Justice Department to bless the merger of Bud and Ambev ... What a fantastic business."
"Constellation has periodic bouts with profit-taking. One is going on now. That's always been the time to pounce," Cramer said.
data by
26. Monster Beverage (MNST) - Get Monster Beverage Corporation Report
Monster Beverage might seem like an odd choice for a winning stock in an era of consumer preferences for natural and organic, but "2016 could be the year of some serious outperformance here because Monster's distribution overseas will now be run by the greatest consumer packaged goods supply chain ever assembled: that of Coca-Cola," Cramer said.
"I see an assume combination coming there. It's going to challenge arch-rival Red Bull for supremacy and this year is the year is wins," he said.
data by
27. Hormel Foods (HRL) - Get Hormel Foods Corporation Report
Hormel Foods is one of three consumer-focused companies that have been acquisitive and Cramer likes what is being put together.
Spam-maker Hormel has perhaps "been the most aggressive in becoming more natural and organic, something that's hurt the scarcity value of two of my favorites, White Wave and Hain Celestial," he said.
data by
28. J.M. Smucker Co. (SJM) - Get J.M. Smucker Company Report
J.M. Smucker is a second consumer-focused company that has been acquisitive and Cramer likes what is being put together.
"Smucker keeps acquiring and the numbers just keep accelerating, with potential colossus developing in the inner portion of the supermarket," Cramer noted.
data by
29. Treehouse Foods (THS) - Get TreeHouse Foods, Inc. Report
Treehouse Foods is a third consumer-focused company that Cramer likes. The food and beverage manufacturer produces private label and branded products -- but Cramer likes the "store brands."
"We aren't that far from the Great Recession and peoples' spending habits have been ratcheted down to the point that that store brands seems almost foolish to pass up, especially since their packaging is often more compelling than those that we are just plain sick of after all these years," he said.
data by
30. JPMorgan Chase (JPM) - Get JPMorgan Chase & Co. Report
The financial sector is one of several where there are only a few investing-worthy stocks, according to Cramer.
Cramer likes the three biggest banks, including JPMorgan Chase given that any interest rate hike will boost its earnings power.
data by
31. Wells Fargo (WFC) - Get Wells Fargo & Company Report
Cramer also likes Wells Fargo, even though the financial sector is one of several where there are only a few investing-worthy stocks. It too will see its "earnings power" rise substantially after each rate hike, he said.
data by
32. Bank of America (BAC) - Get Bank of America Corp Report
Another stock in the financial sector worthy of investment is Bank of America. Once the Federal Reserve raises rates (Cramer predicts three times over the next year), "institutions will pile into the stocks of the three biggest banks, JP Morgan, Wells Fargo and Bank of America," he said.
data by
33. General Electric (GE) - Get General Electric Company Report
As well, there are few industrial stocks worth investing in, but General Electric is one of them now that it has sold off most of its lending arm, GE Capital, as CEO Jeff Immelt refocuses the company on its manufacturing roots.
The financial arm was "obscuring the best organic growth of any manufacturer," Cramer said.
data by
34. Honeywell International (HON) - Get Honeywell International Inc. Report
Another worthy industrial stock is Honeywell International, being led by CEO David Cote, one of two executives that "might be considered the best of the era," Cramer said.
That said, Honeywell and other industrials will be "challenged to have numbers raised with this currency issue upon them -- something that will lead to aggressive number cuts for the vast majority of U.S. based internationals," Cramer said.
data by
35. 3M Co. (MMM) - Get 3M Company Report
A third worthy industrial stock is 3M, being led by Inge Thulin, another executive that "might be considered the best of the era," Cramer said.
As well, 3M may also be "challenged to have numbers raised with this currency issue upon them -- something that will lead to aggressive number cuts for the vast majority of U.S. based internationals," he said.
data by
36. General Dynamics (GD) - Get General Dynamics Corporation Report
While the vast majority of companies will face headwinds in 2016, defense companies will outperform.