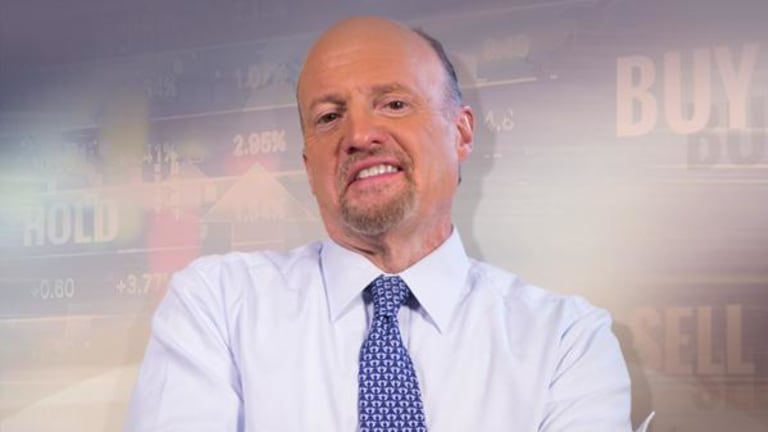 Jim Cramer Likes Paychex, but Tax Reform Failure Could Hurt It
Paychex is a 'terrific' company, but tax reform failure out of Washington will hurt the stock.
Shares of Paychex (PAYX) - Get Report are down about 1.3% Tuesday after analysts at Goldman Sachs downgraded the stock to neutral from buy and lowered their price target to $64 from $68.
"I happen to think Paychex is a terrific company," TheStreet'sJim Cramer, manager of the Action Alerts PLUS portfolio, said on CNBC's "Stop Trading" segment. He likes Paychex because it becomes more profitable as the Federal Reserve raises interest rates.
However, the analysts at Goldman argued that there may not be much change to the tax code, negatively impacting Paychex. Cramer pointed out that Paychex pays a very high tax rate compared to other U.S. companies and that without a friendly tax scenario unfolding, its stock could take a hit.
Maybe the analysts are reacting too swiftly, Cramer reasoned, saying they should be more patient and that small business formations will likely continue, benefiting Paychex.
With that said, some investors are starting to put on the brakes when it comes to tax reform expectations. As they start to doubt tax reform from Washington, they may not be willing to accumulate stocks of companies that will benefit from a more favorable tax environment or from a tax repatriation holiday.
In that regards, investors should be careful, Cramer concluded.
Meanwhile, Cramer isn't buying Apple here, and says Facebook and Alphabet look better on a dip.
At the time of publication, Cramer's Action Alerts PLUS had no position in any companies mentioned.