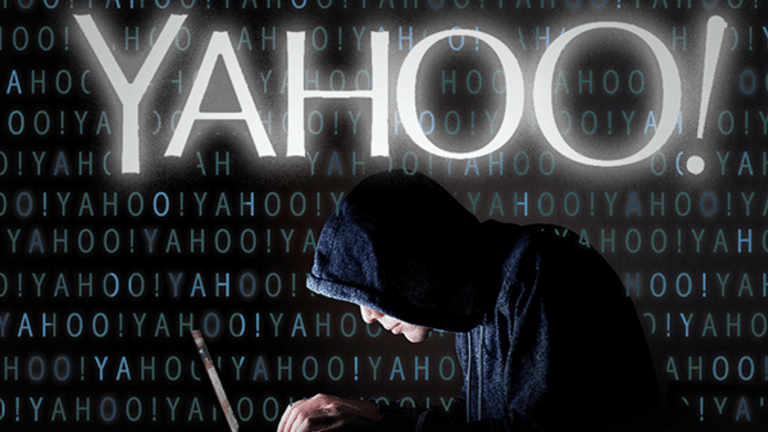 Jim Cramer: 'If Verizon Wanted to Walk Away From Yahoo!, Who Could Blame Them?'
Verizon is looking into a lower price on its pending $4.83 billion deal to acquire Yahoo! after the most recent data breach at the company.
Verizon (VZ) - Get Report is looking into renegotiating its deal to purchase Yahoo! (YHOO) for $4.83 billion after Yahoo disclosed the largest known hack into a company's system on Wednesday, Bloomberg reported. The Yahoo! cyberattack from 2013 affected one billion accounts and is separate from the previously disclosed 2014 hack of 500 million accounts.
This was an "arbitrage" play, and "I don't know anybody who still should have been in," TheStreet's Jim Cramer said on CNBC's "Squawk Box" on Friday morning. 
While risk factors can happen every once in a while, this is a "material adverse change," he pointed out. It's a "dreadful" situation because the hack didn't just involve money like the previous hacks at Home Depot (HD) - Get Report or Target. (TGT) - Get Report
"This is an actual material compromise for people who now should leave," he claimed. 
At this point, no one could blame Verizon from walking away from the deal or demanding to renegotiate the deal, Cramer said. Verizon is going to have to figure out how many people that were hacked are going to give up on Yahoo! altogether. "That does compromise things and make the asset worth less." 
This doesn't mean Verizon shouldn't go through with the deal because Tim Armstrong, the CEO of Verizon's AOL, has a "very real" plan in place, he noted. The plan is expected to produce some good numbers in 2020. "This may set it back to 2021, 2022. So I don't know. Armstrong is real good. He'll figure it out."