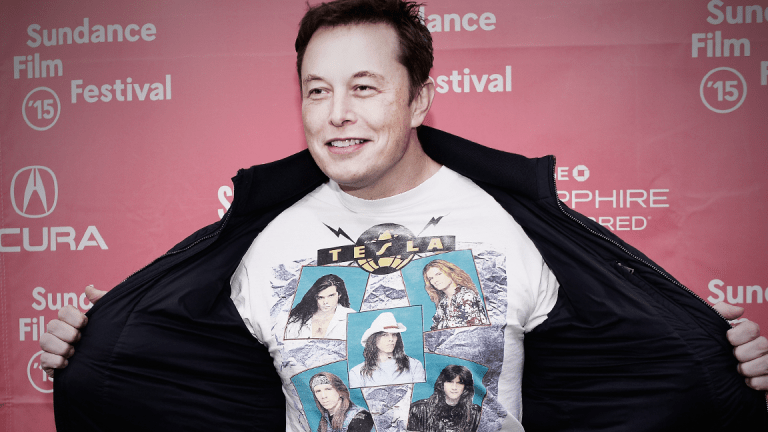 Short Seller Chanos Slams Tesla's Musk, Accuses Him of 'Incinerating' Capital
As questions about Tesla's production mount, Kynikos Associates founder Chanos suggested that Musk may be misleading investors with his predictions.
Short seller Jim Chanos said on CNBC that Elon Musk has made "material misstatements and may be misleading investors" regarding milestones for Tesla (TSLA) - Get Tesla Inc. Report  on Thursday morning.
While stopping short of suggesting fraud, Kynikos Associates LP founder Chanos suggested that Telsa is not likely to meet production deadlines that Musk set for its electric Semi truck and Roadster sports car. Musk has previously said the Roadster would be available in 2020 and that its Semi will be be entering production in 2019.
Despite Chanos's comments, Tesla closed up 1.7% to $285.48 per share on Thursday. Year to date, shares are down 9%.
Production targets have been a sensitive topic for Tesla, which recently pushed back goals for the mass-market Model 3. The company temporarily shut down production of the Model 3 earlier this month in order to fix bottlenecks.
Tesla projected in early April that it would produce 5,000 of the mass market vehicle per week by roughly early July. Tesla had expected to hit that rate by the end of the second quarter, after previously saying it would attain the milestone by the end of 2017. 
Chanos pointed to the exit of Jim Keller, who was running Tesla's Autopilot self-driving car technology among other roles, as another reason for concern. The Wall Street Journal reported that Keller is joining Intel (INTC) - Get Intel Corporation Report .
"Probably the number one sign of impending problems is mass executive departures," Chanos said, saying that the exits are becoming a "torrent."
Chanos also took issue with the company's financials. Tesla calculates gross margins "in a way no other automotive OEM does" he said on Thursday, because it does not include R&D expense, services costs and warranty costs. The difference inflates Tesla's gross margins by 10 points, he said. 
"At some point investors are going to see the capital is being incinerated," Chanos predicted.
Musk recently tweeted, however, that Tesla will not need to raise more capital. The Tesla boss predicted that Tesla would hit profitability and generate positive free cash flow in the third and fourth quarters and would not have to tap the markets for cash, in a mid-April Twitter (TWTR) - Get Twitter Inc. Report post.
Tesla did not immediately respond to a query.